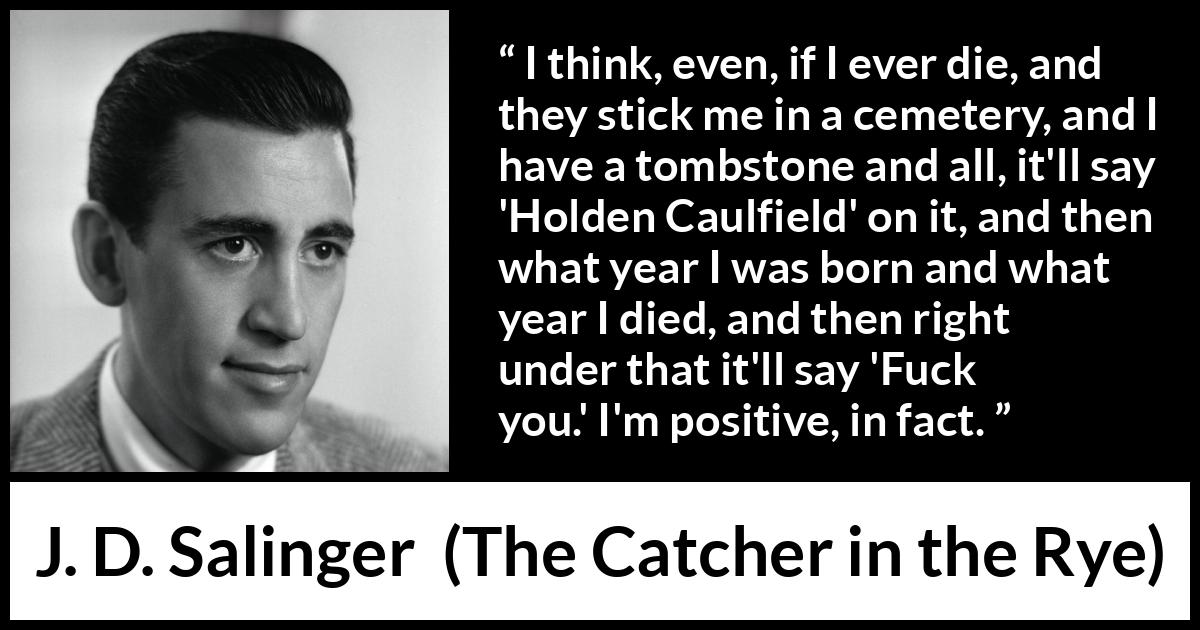 Copy this HTML code to share this image on your website:
Format
Landscape
Portrait
Square
" I think, even, if I ever die, and they stick me in a cemetery, and I have a tombstone and all, it'll say 'Holden Caulfield' on it, and then what year I was born and what year I died, and then right under that it'll say 'Fuck you.' I'm positive, in fact. "

J. D. Salinger
, The Catcher in the Rye
(1951)
.
copy citation
Meaning and analysis
More pictures