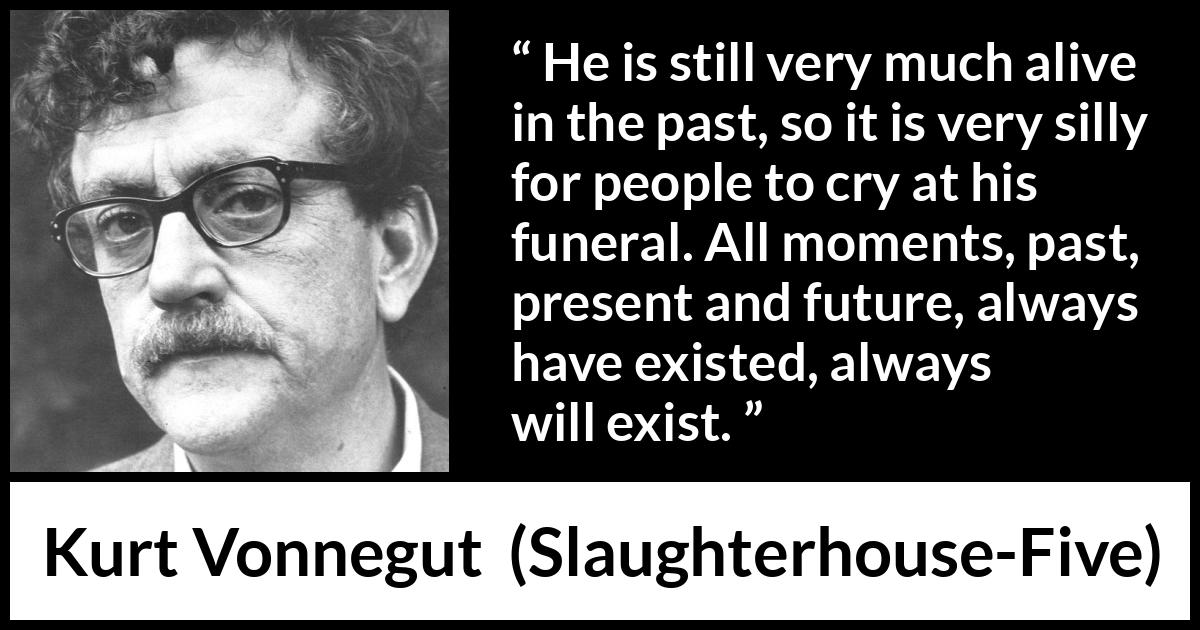 Copy this HTML code to share this image on your website:
Format
Landscape
Portrait
Square
" He is still very much alive in the past, so it is very silly for people to cry at his funeral. All moments, past, present and future, always have existed, always will exist. "

Kurt Vonnegut
, Slaughterhouse-Five
(1969)
.
copy citation
Meaning and analysis
More pictures