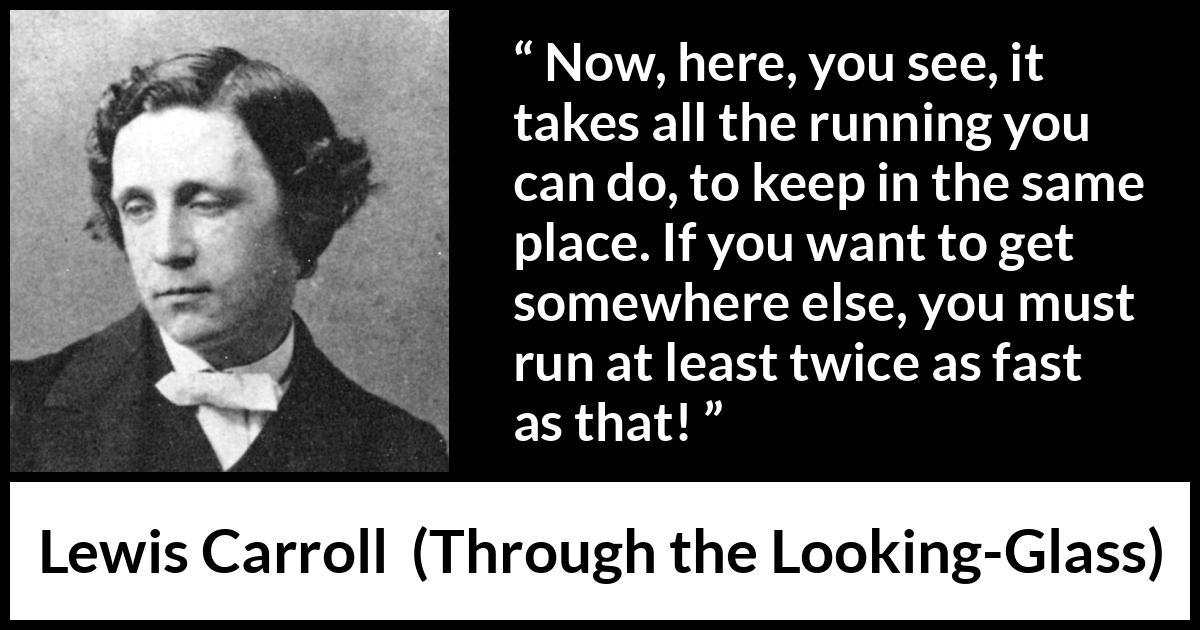 Copy this HTML code to share this image on your website:
Format
Landscape
Portrait
Square
" Now, here, you see, it takes all the running you can do, to keep in the same place. If you want to get somewhere else, you must run at least twice as fast as that! "

Lewis Carroll
, Through the Looking-Glass
(1871)
.
copy citation
Meaning and analysis
More pictures