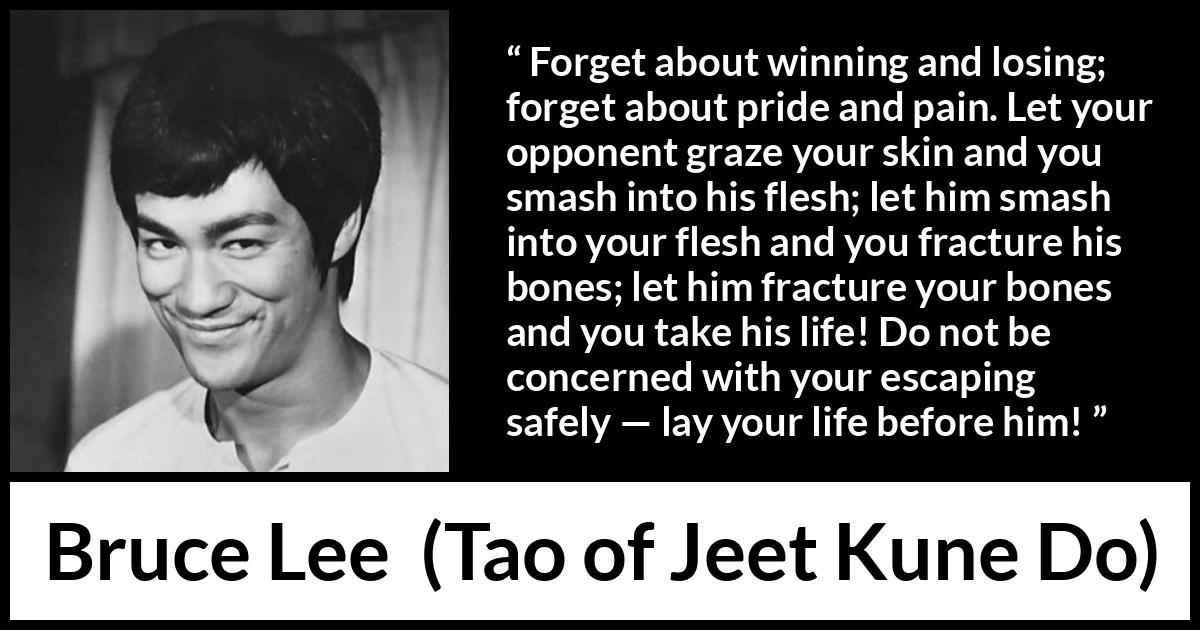 Copy this HTML code to share this image on your website:
Format
Landscape
Portrait
Square
" Forget about winning and losing; forget about pride and pain. Let your opponent graze your skin and you smash into his flesh; let him smash into your flesh and you fracture his bones; let him fracture your bones and you take his life! Do not be concerned with your escaping safely — lay your life before him! "

Bruce Lee
, Tao of Jeet Kune Do
(1975)
.
copy citation
Meaning and analysis
More pictures