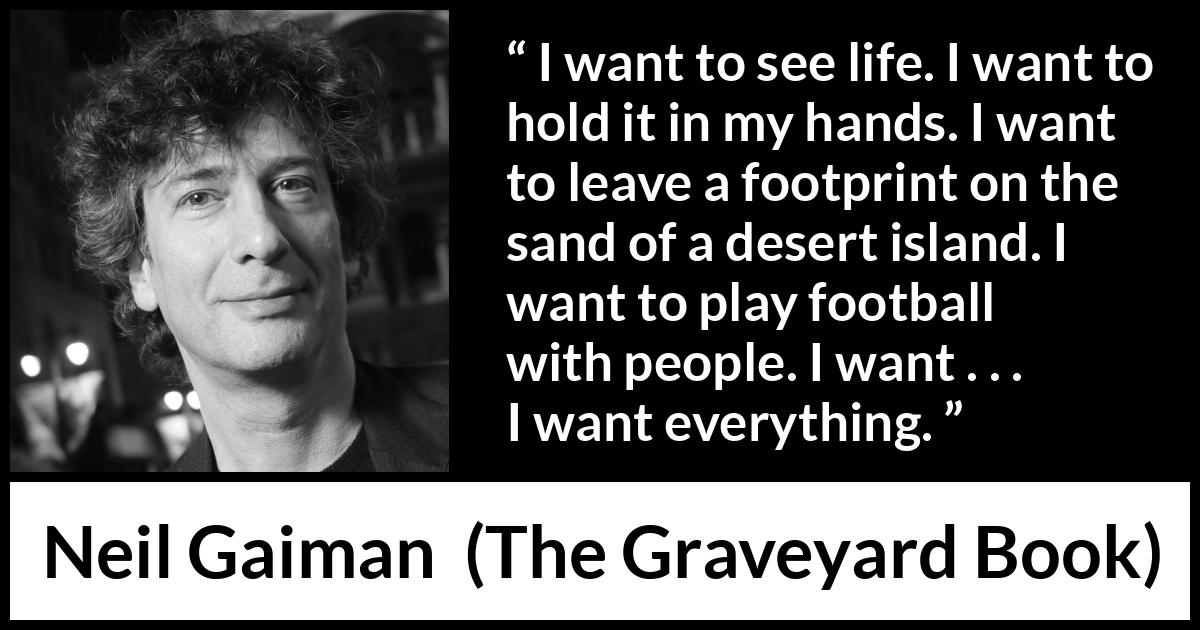 Copy this HTML code to share this image on your website:
Format
Landscape
Portrait
Square
" I want to see life. I want to hold it in my hands. I want to leave a footprint on the sand of a desert island. I want to play football with people. I want . . . I want everything. "

Neil Gaiman
, The Graveyard Book
(2008)
.
copy citation
Meaning and analysis