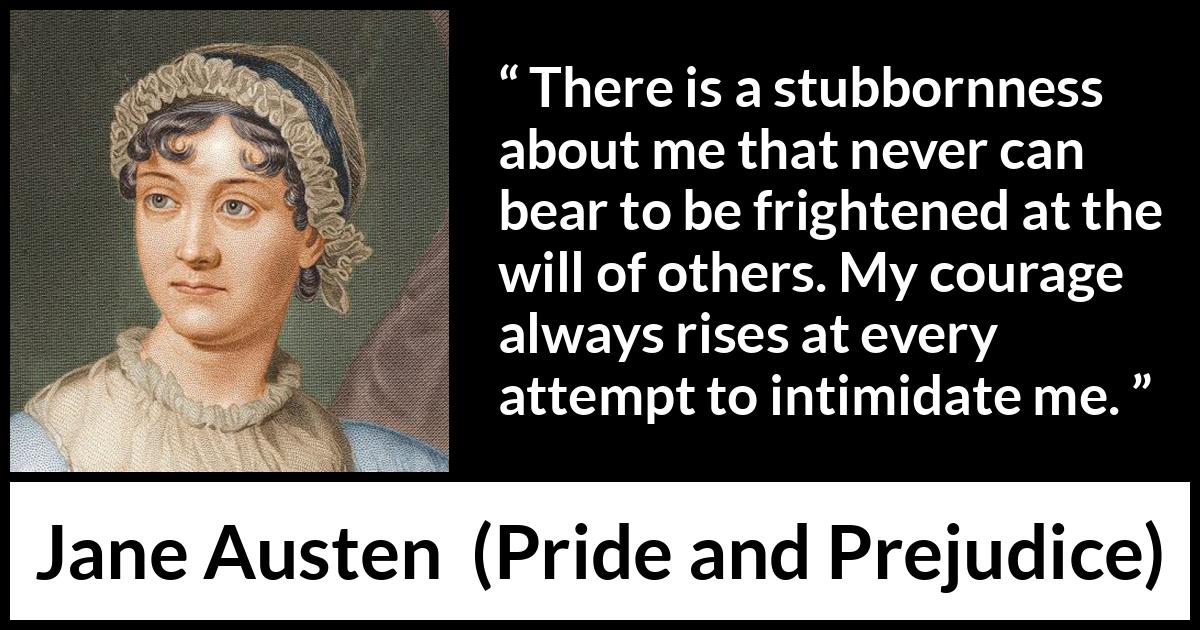 Copy this HTML code to share this image on your website:
Format
Landscape
Portrait
Square
" There is a stubbornness about me that never can bear to be frightened at the will of others. My courage always rises at every attempt to intimidate me. "

Jane Austen
, Pride and Prejudice
(28 January 1813)
.
copy citation
Meaning and analysis
More pictures