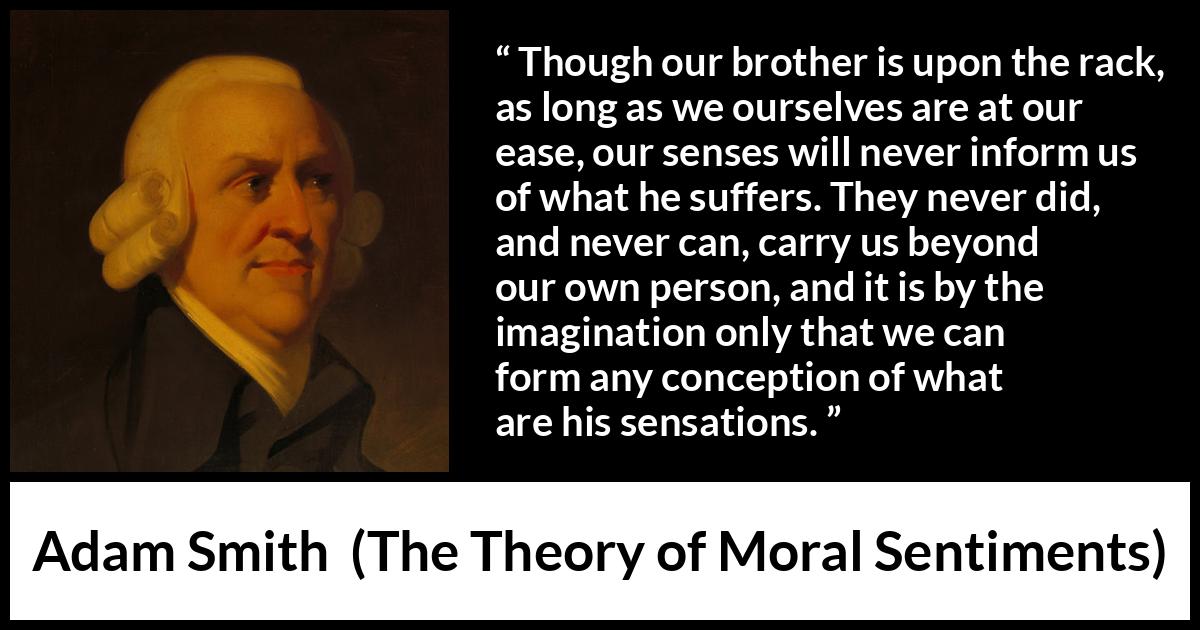 Copy this HTML code to share this image on your website:
Format
Landscape
Portrait
Square
" Though our brother is upon the rack, as long as we ourselves are at our ease, our senses will never inform us of what he suffers. They never did, and never can, carry us beyond our own person, and it is by the imagination only that we can form any conception of what are his sensations. "

Adam Smith
, The Theory of Moral Sentiments
(1759)
.
copy citation
Meaning and analysis
More pictures