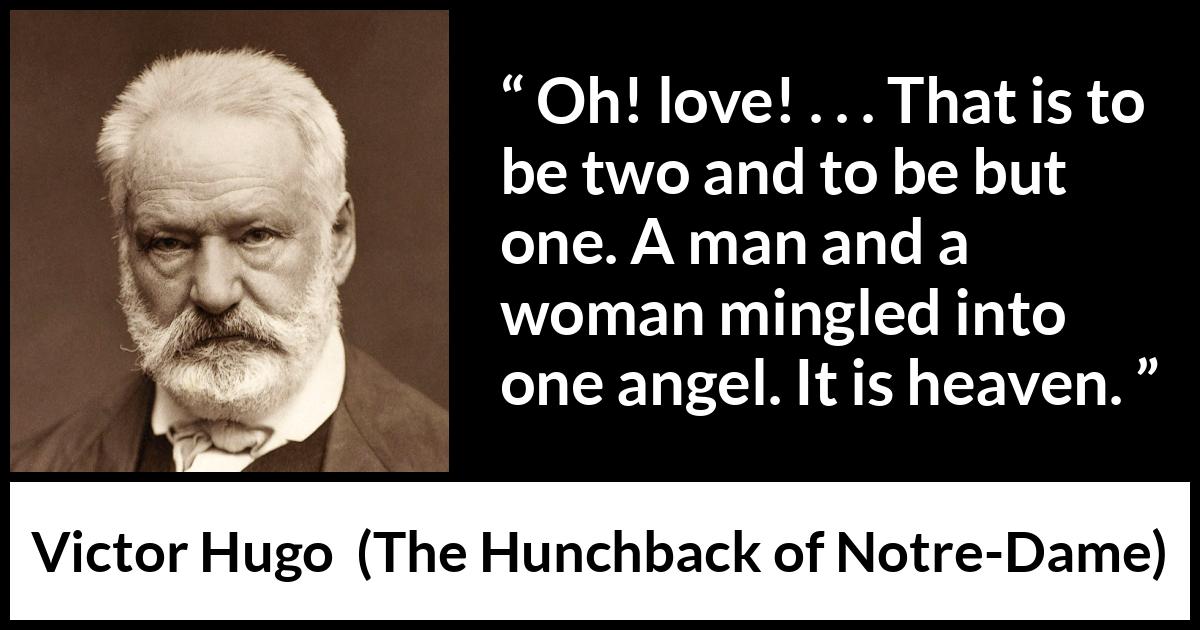 Copy this HTML code to share this image on your website:
Format
Landscape
Portrait
Square
" Oh! love! . . . That is to be two and to be but one. A man and a woman mingled into one angel. It is heaven. "

Victor Hugo
, The Hunchback of Notre-Dame
(1831)
.
copy citation
Translation by Isabel F. Hapgood in 1888
Meaning and analysis
More pictures