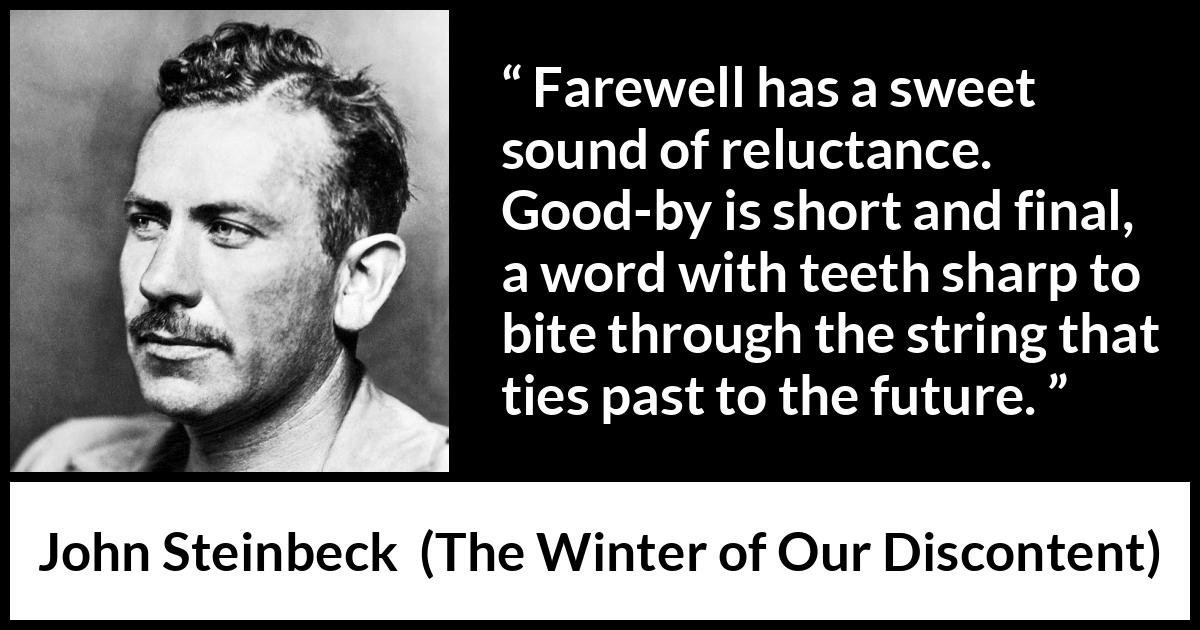 Copy this HTML code to share this image on your website:
Format
Landscape
Portrait
Square
" Farewell has a sweet sound of reluctance. Good-by is short and final, a word with teeth sharp to bite through the string that ties past to the future. "

John Steinbeck
, The Winter of Our Discontent
(1961)
.
copy citation
Meaning and analysis
More pictures