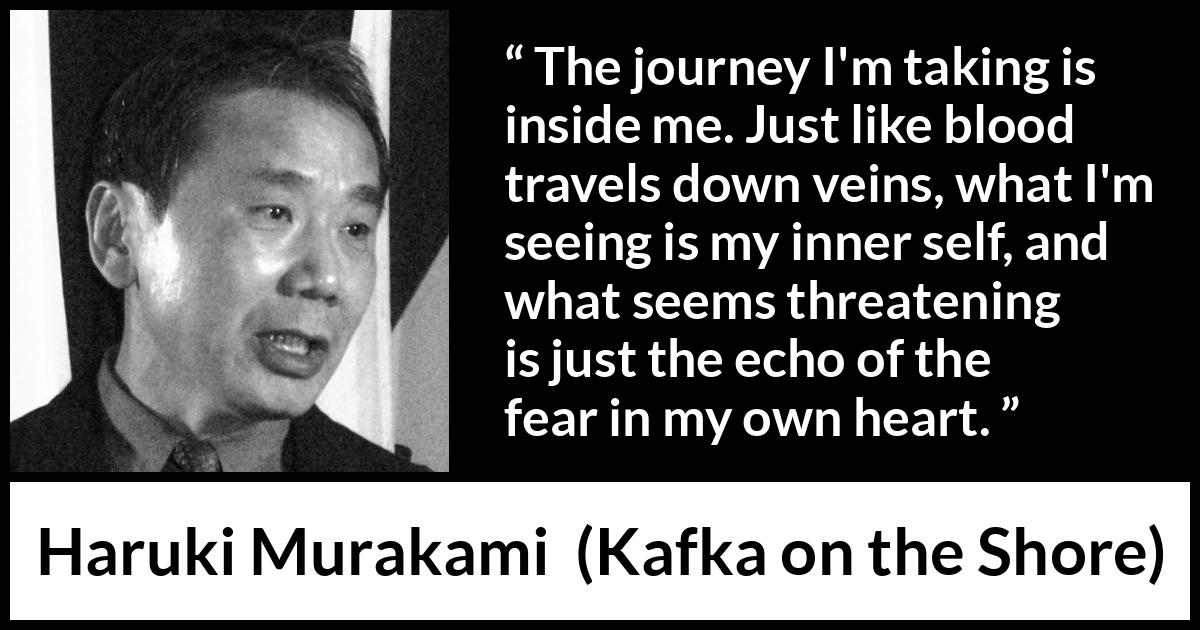 Copy this HTML code to share this image on your website:
Format
Landscape
Portrait
Square
" The journey I'm taking is inside me. Just like blood travels down veins, what I'm seeing is my inner self, and what seems threatening is just the echo of the fear in my own heart. "

Haruki Murakami
, Kafka on the Shore
(2002)
.
copy citation
Translated by Philip Gabriel
Meaning and analysis
More pictures