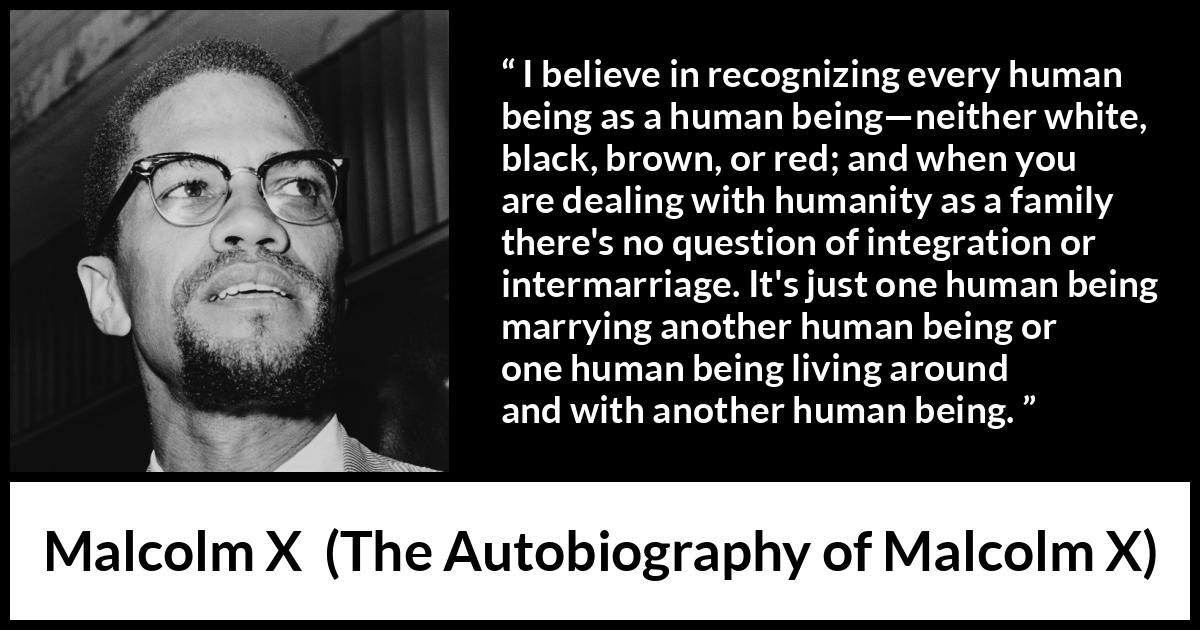 Copy this HTML code to share this image on your website:
Format
Landscape
Portrait
Square
" I believe in recognizing every human being as a human being—neither white, black, brown, or red; and when you are dealing with humanity as a family there's no question of integration or intermarriage. It's just one human being marrying another human being or one human being living around and with another human being. "

Malcolm X
, The Autobiography of Malcolm X
(1965)
.
copy citation
Meaning and analysis
More pictures