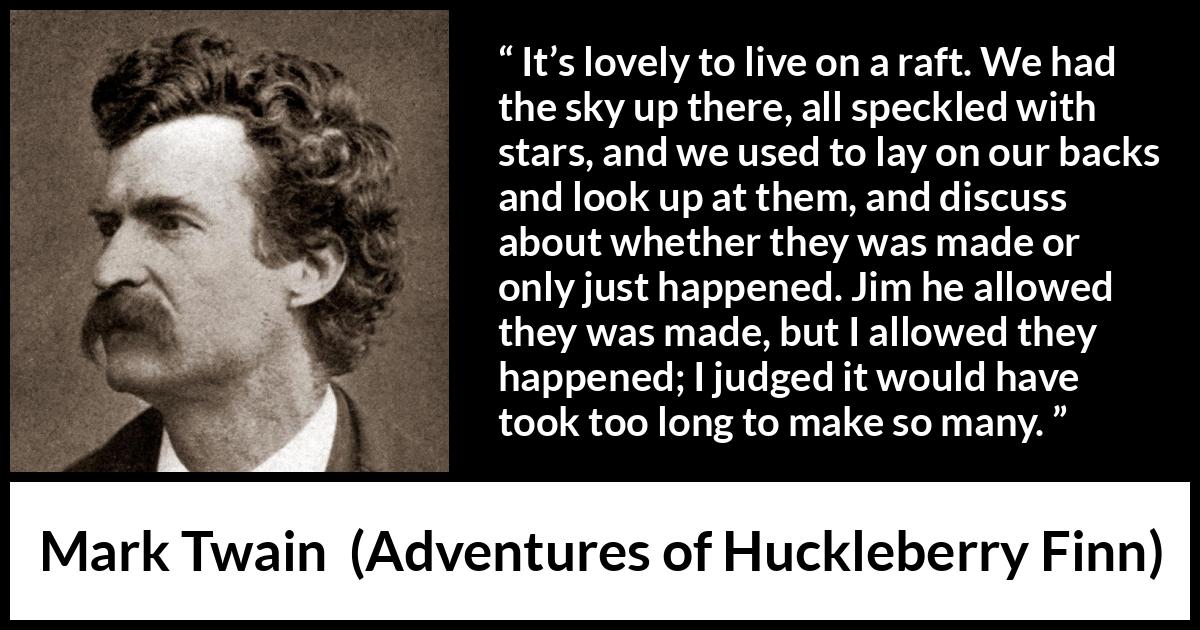 Copy this HTML code to share this image on your website:
Format
Landscape
Portrait
Square
" It's lovely to live on a raft. We had the sky up there, all speckled with stars, and we used to lay on our backs and look up at them, and discuss about whether they was made or only just happened. Jim he allowed they was made, but I allowed they happened; I judged it would have took too long to make so many. "

Mark Twain
, Adventures of Huckleberry Finn
(1884)
.
copy citation
Meaning and analysis
More pictures