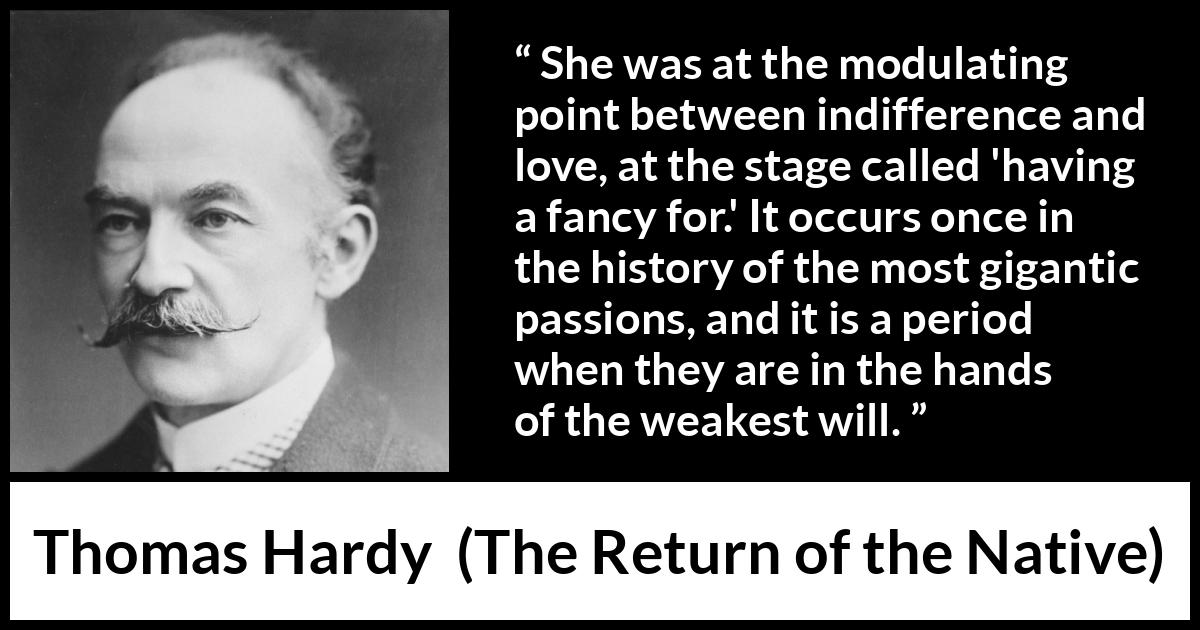 Copy this HTML code to share this image on your website:
Format
Landscape
Portrait
Square
" She was at the modulating point between indifference and love, at the stage called 'having a fancy for.' It occurs once in the history of the most gigantic passions, and it is a period when they are in the hands of the weakest will. "

Thomas Hardy
, The Return of the Native
(1878)
.
copy citation
Meaning and analysis
More pictures