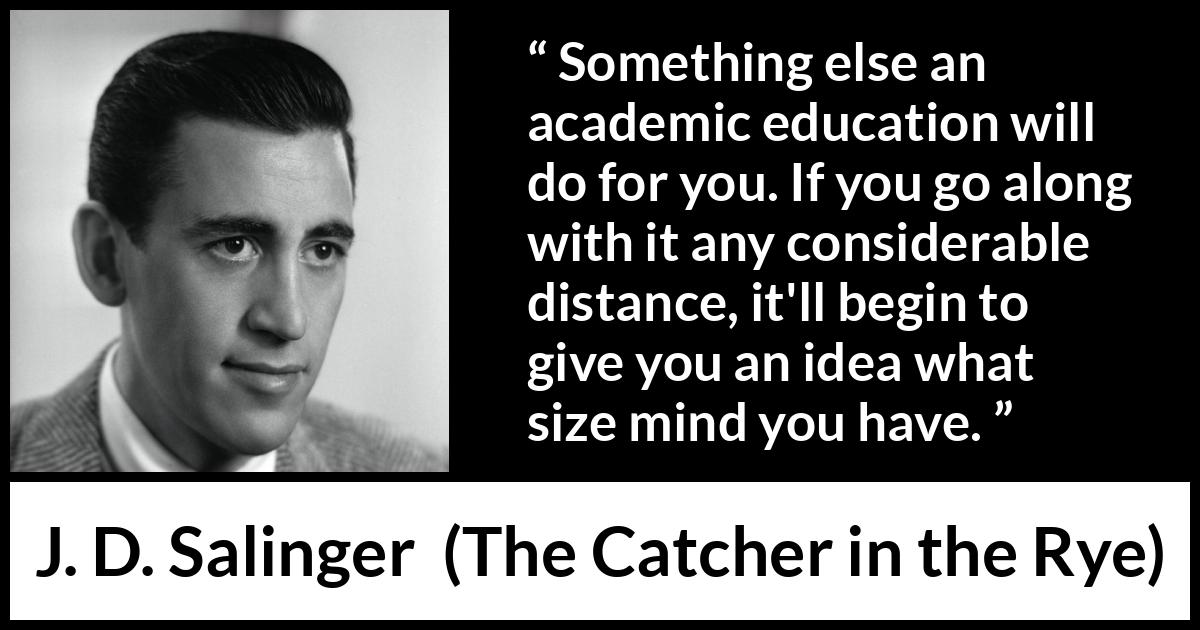 Copy this HTML code to share this image on your website:
Format
Landscape
Portrait
Square
" Something else an academic education will do for you. If you go along with it any considerable distance, it'll begin to give you an idea what size mind you have. "

J. D. Salinger
, The Catcher in the Rye
(1951)
.
copy citation
Meaning and analysis