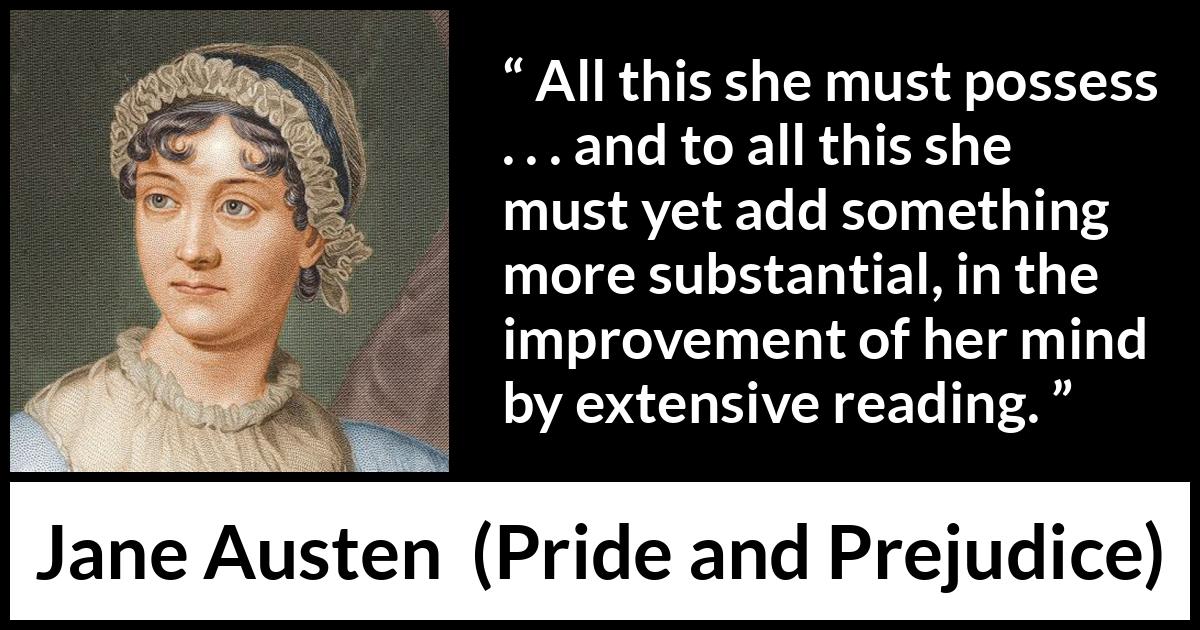 Copy this HTML code to share this image on your website:
Format
Landscape
Portrait
Square
" All this she must possess . . . and to all this she must yet add something more substantial, in the improvement of her mind by extensive reading. "

Jane Austen
, Pride and Prejudice
(28 January 1813)
.
copy citation
Meaning and analysis
More pictures