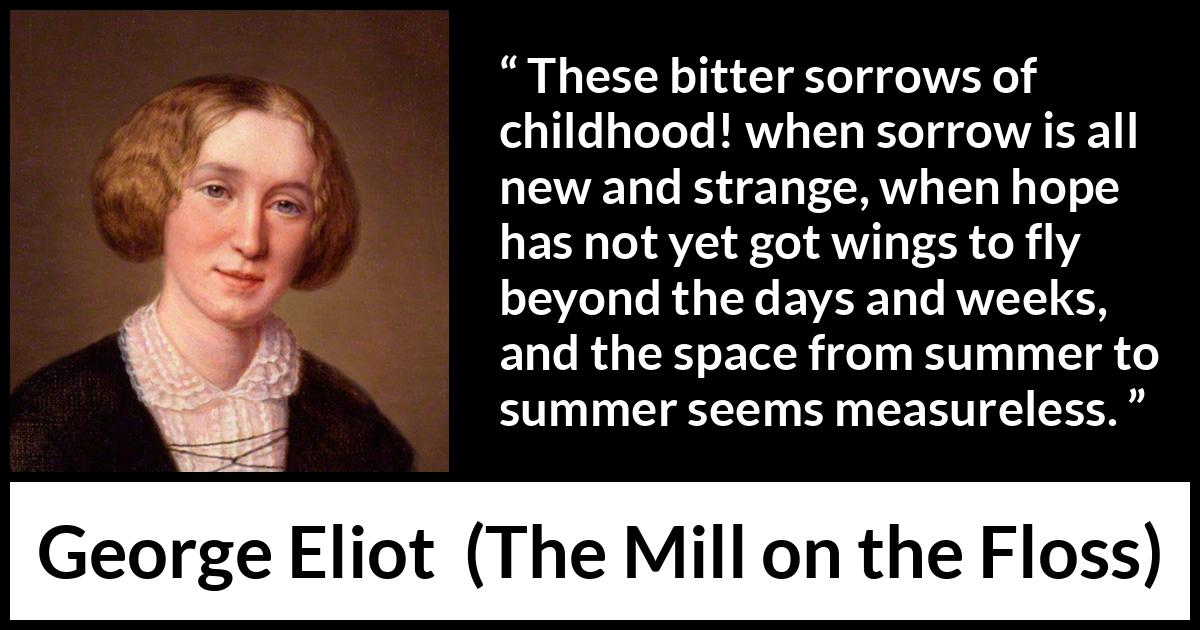 Copy this HTML code to share this image on your website:
Format
Landscape
Portrait
Square
" These bitter sorrows of childhood! when sorrow is all new and strange, when hope has not yet got wings to fly beyond the days and weeks, and the space from summer to summer seems measureless. "

George Eliot
, The Mill on the Floss
(1860)
.
copy citation
Meaning and analysis