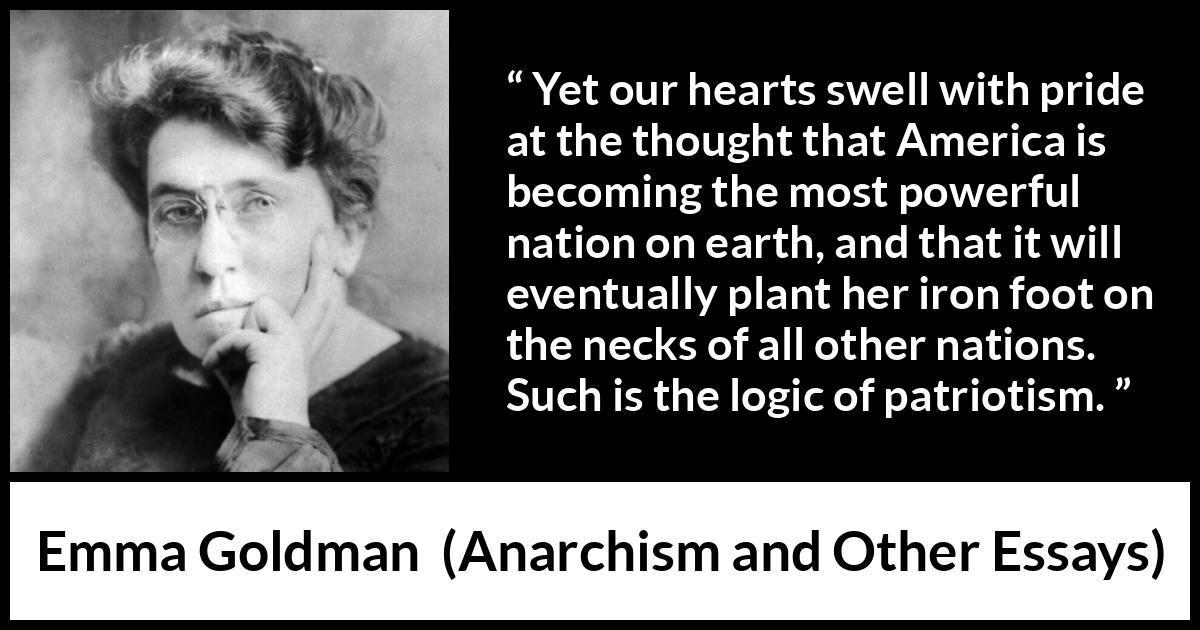 Copy this HTML code to share this image on your website:
Format
Landscape
Portrait
Square
" Yet our hearts swell with pride at the thought that America is becoming the most powerful nation on earth, and that it will eventually plant her iron foot on the necks of all other nations. Such is the logic of patriotism. "

Emma Goldman
, Anarchism and Other Essays
(1910)
.
copy citation
Meaning and analysis
More pictures