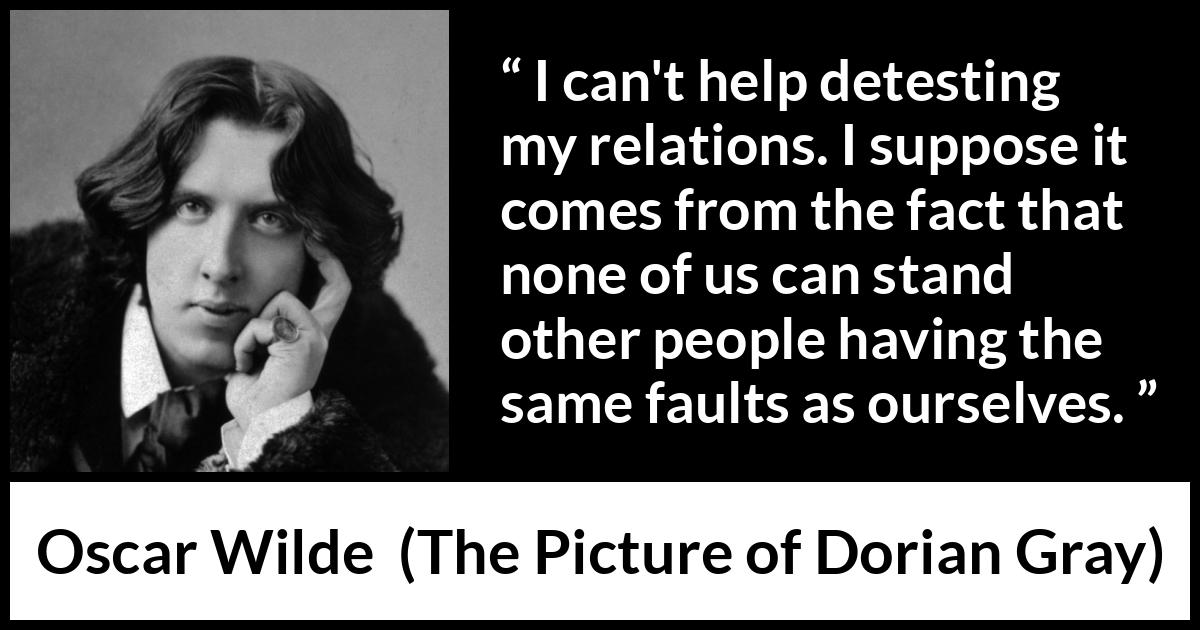 Copy this HTML code to share this image on your website:
Format
Landscape
Portrait
Square
" I can't help detesting my relations. I suppose it comes from the fact that none of us can stand other people having the same faults as ourselves. "

Oscar Wilde
, The Picture of Dorian Gray
(1890)
.
copy citation
Meaning and analysis
More pictures