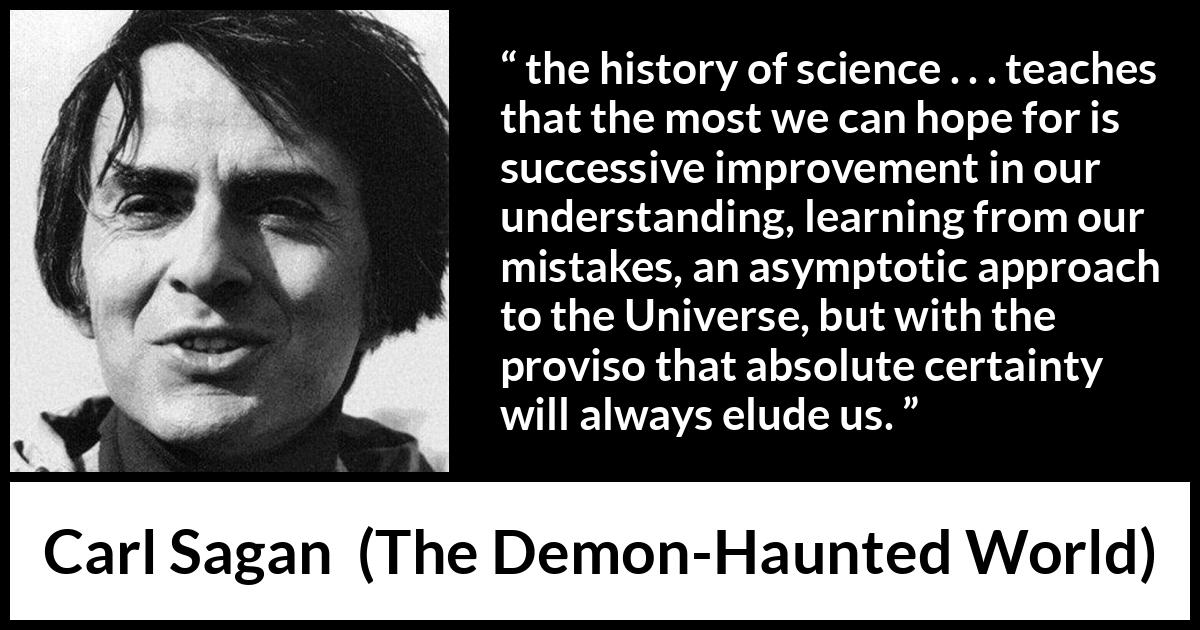 Copy this HTML code to share this image on your website:
Format
Landscape
Portrait
Square
" the history of science . . . teaches that the most we can hope for is successive improvement in our understanding, learning from our mistakes, an asymptotic approach to the Universe, but with the proviso that absolute certainty will always elude us. "

Carl Sagan
, The Demon-Haunted World
(1995)
.
copy citation
Meaning and analysis
More pictures