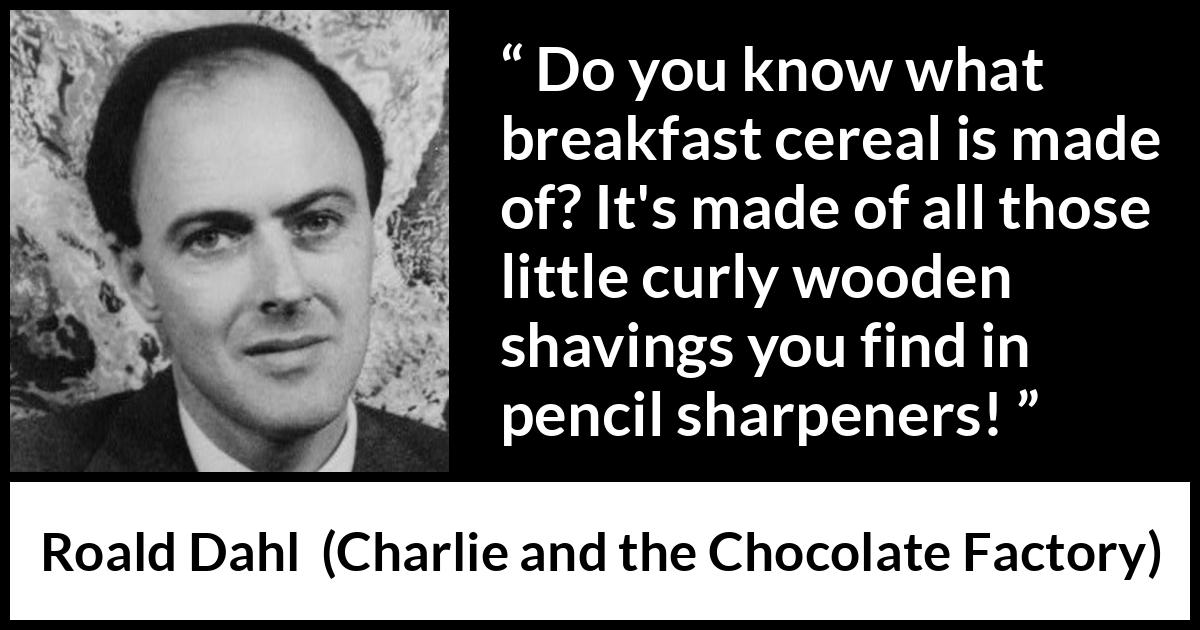 Copy this HTML code to share this image on your website:
Format
Landscape
Portrait
Square
" Do you know what breakfast cereal is made of? It's made of all those little curly wooden shavings you find in pencil sharpeners! "

Roald Dahl
, Charlie and the Chocolate Factory
(1964)
.
copy citation
Meaning and analysis
More pictures