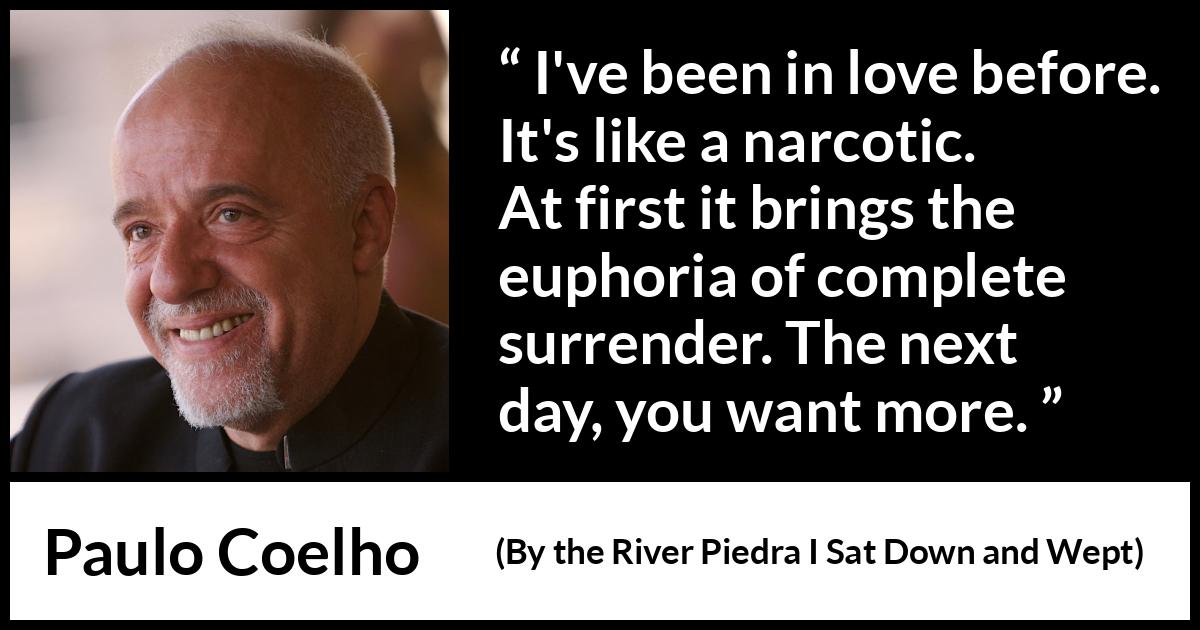 Copy this HTML code to share this image on your website:
Format
Landscape
Portrait
Square
" I've been in love before. It's like a narcotic. At first it brings the euphoria of complete surrender. The next day, you want more. "

Paulo Coelho
, By the River Piedra I Sat Down and Wept
(1994)
.
copy citation
Meaning and analysis
More pictures