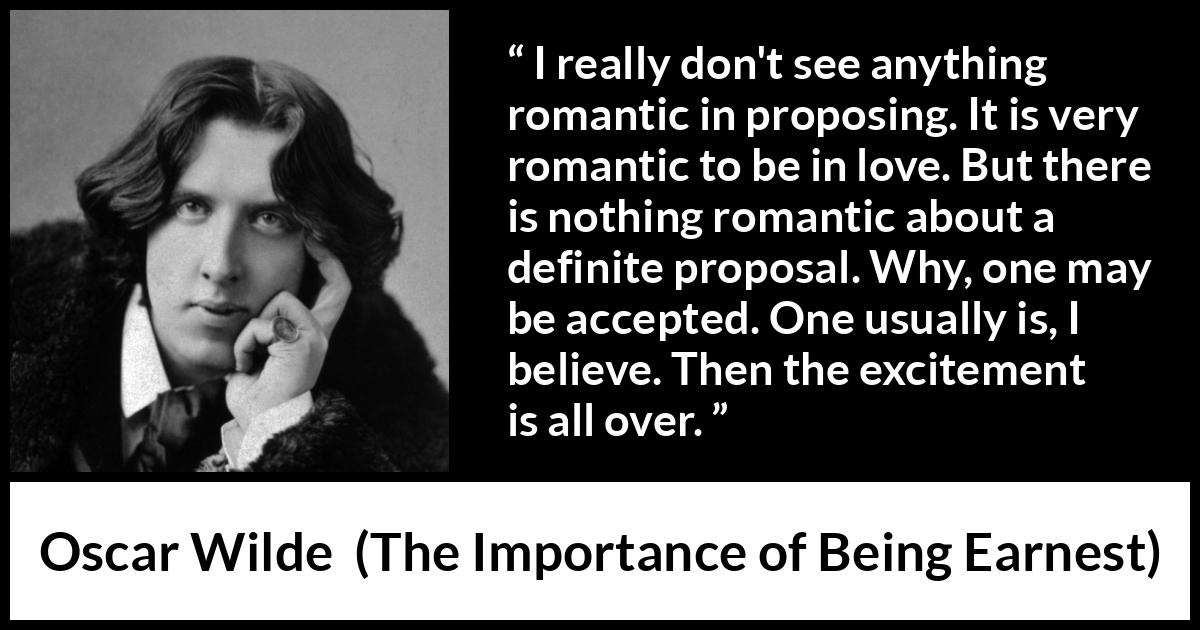 Copy this HTML code to share this image on your website:
Format
Landscape
Portrait
Square
" I really don't see anything romantic in proposing. It is very romantic to be in love. But there is nothing romantic about a definite proposal. Why, one may be accepted. One usually is, I believe. Then the excitement is all over. "

Oscar Wilde
, The Importance of Being Earnest
(1895)
.
copy citation
Meaning and analysis
More pictures