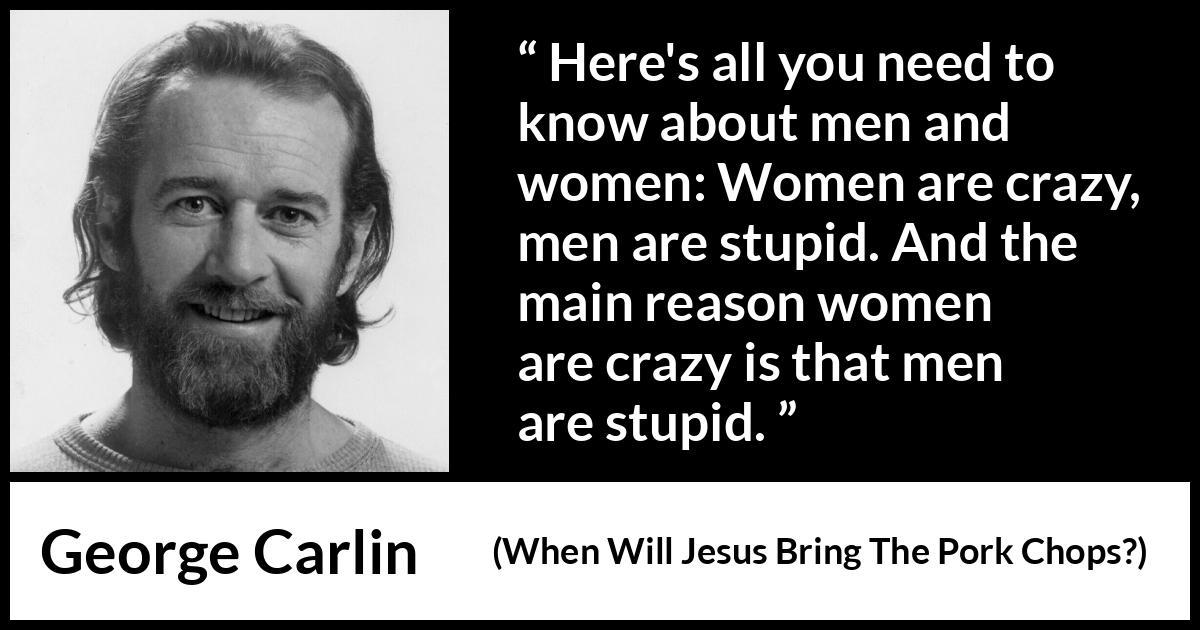 Copy this HTML code to share this image on your website:
Format
Landscape
Portrait
Square
" Here's all you need to know about men and women: Women are crazy, men are stupid. And the main reason women are crazy is that men are stupid. "

George Carlin
, When Will Jesus Bring The Pork Chops?
(2004)
.
copy citation
Meaning and analysis
More pictures