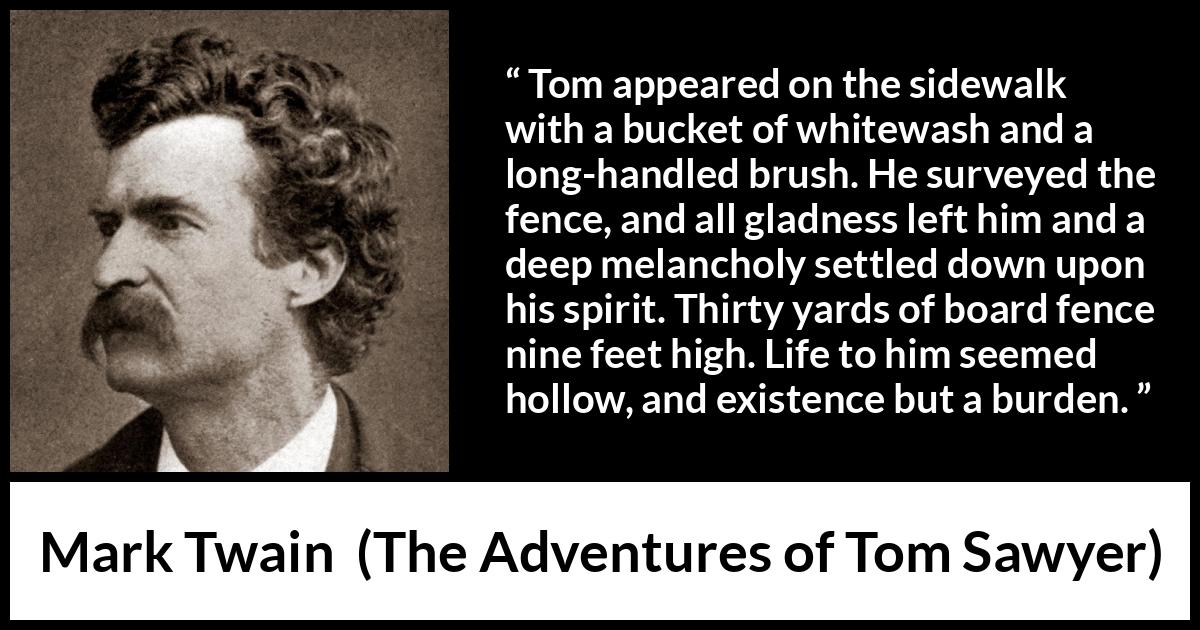 Copy this HTML code to share this image on your website:
Format
Landscape
Portrait
Square
" Tom appeared on the sidewalk with a bucket of whitewash and a long-handled brush. He surveyed the fence, and all gladness left him and a deep melancholy settled down upon his spirit. Thirty yards of board fence nine feet high. Life to him seemed hollow, and existence but a burden. "

Mark Twain
, The Adventures of Tom Sawyer
(1876)
.
copy citation
Meaning and analysis
More pictures