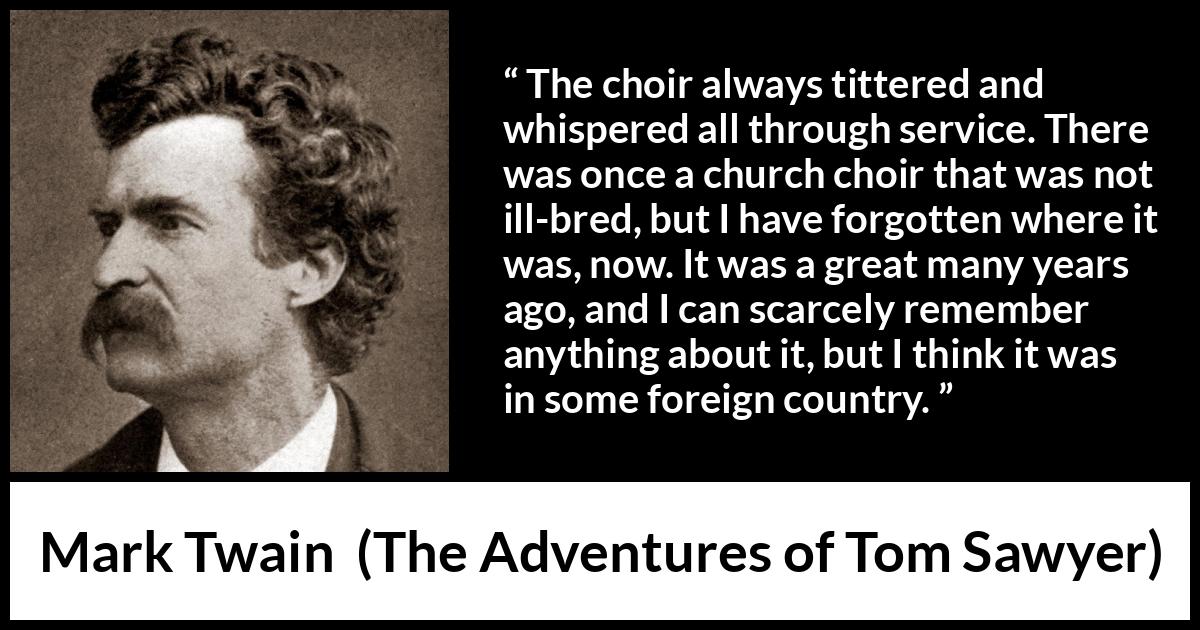 Copy this HTML code to share this image on your website:
Format
Landscape
Portrait
Square
" The choir always tittered and whispered all through service. There was once a church choir that was not ill-bred, but I have forgotten where it was, now. It was a great many years ago, and I can scarcely remember anything about it, but I think it was in some foreign country. "

Mark Twain
, The Adventures of Tom Sawyer
(1876)
.
copy citation
Meaning and analysis
More pictures