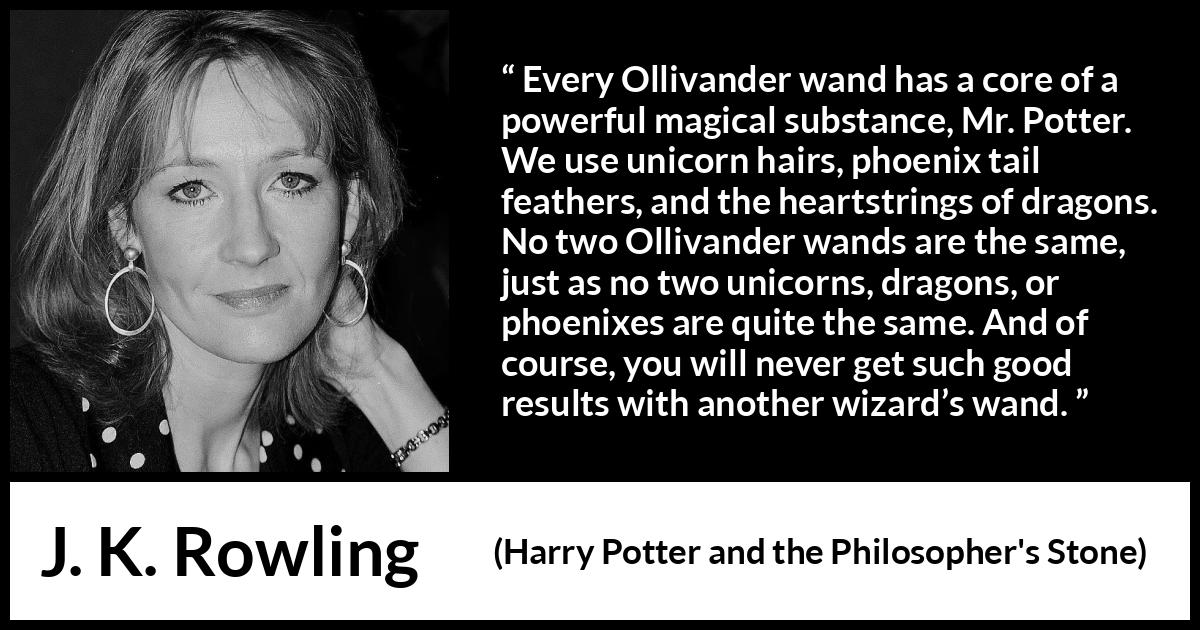 Copy this HTML code to share this image on your website:
Format
Landscape
Portrait
Square
" Every Ollivander wand has a core of a powerful magical substance, Mr. Potter. We use unicorn hairs, phoenix tail feathers, and the heartstrings of dragons. No two Ollivander wands are the same, just as no two unicorns, dragons, or phoenixes are quite the same. And of course, you will never get such good results with another wizard's wand. "

J. K. Rowling
, Harry Potter and the Philosopher's Stone
(1997)
.
copy citation
Meaning and analysis