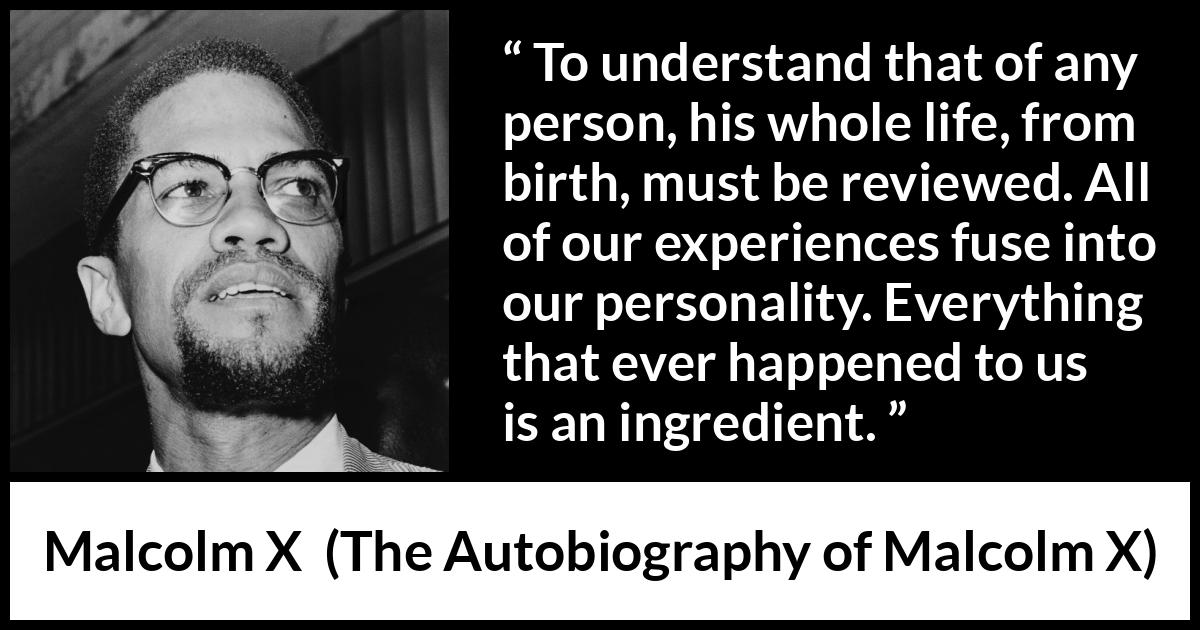 Copy this HTML code to share this image on your website:
Format
Landscape
Portrait
Square
" To understand that of any person, his whole life, from birth, must be reviewed. All of our experiences fuse into our personality. Everything that ever happened to us is an ingredient. "

Malcolm X
, The Autobiography of Malcolm X
(1965)
.
copy citation
Meaning and analysis
More pictures