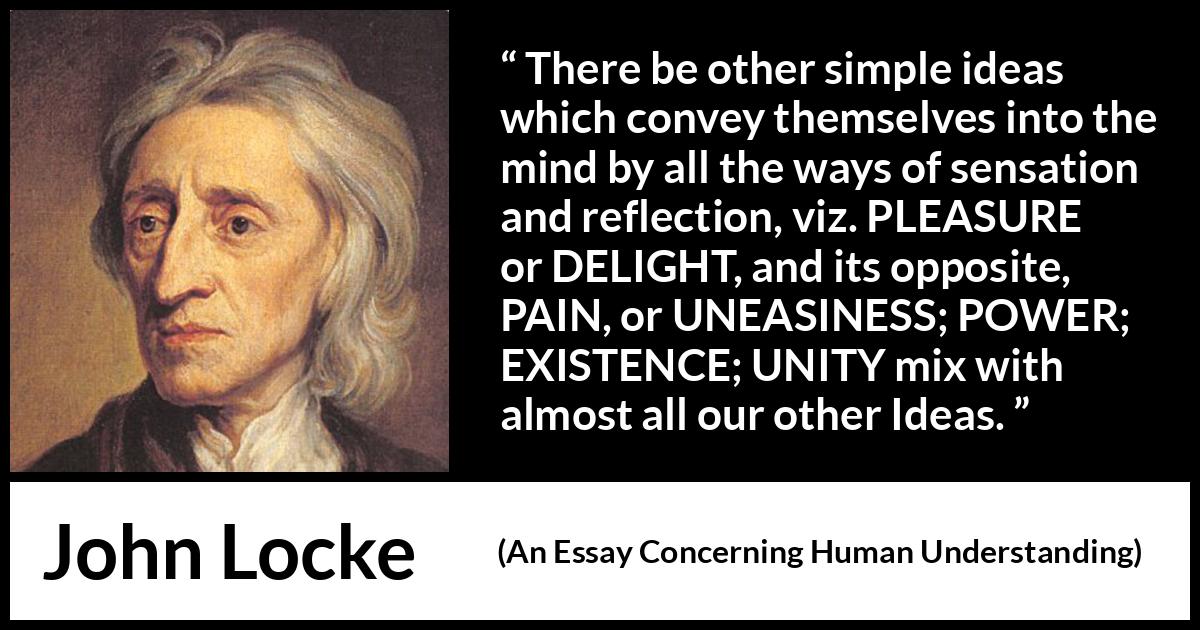 Copy this HTML code to share this image on your website:
Format
Landscape
Portrait
Square
" There be other simple ideas which convey themselves into the mind by all the ways of sensation and reflection, viz. PLEASURE or DELIGHT, and its opposite, PAIN, or UNEASINESS; POWER; EXISTENCE; UNITY mix with almost all our other Ideas. "

John Locke
, An Essay Concerning Human Understanding
(1689)
.
copy citation
Meaning and analysis
More pictures