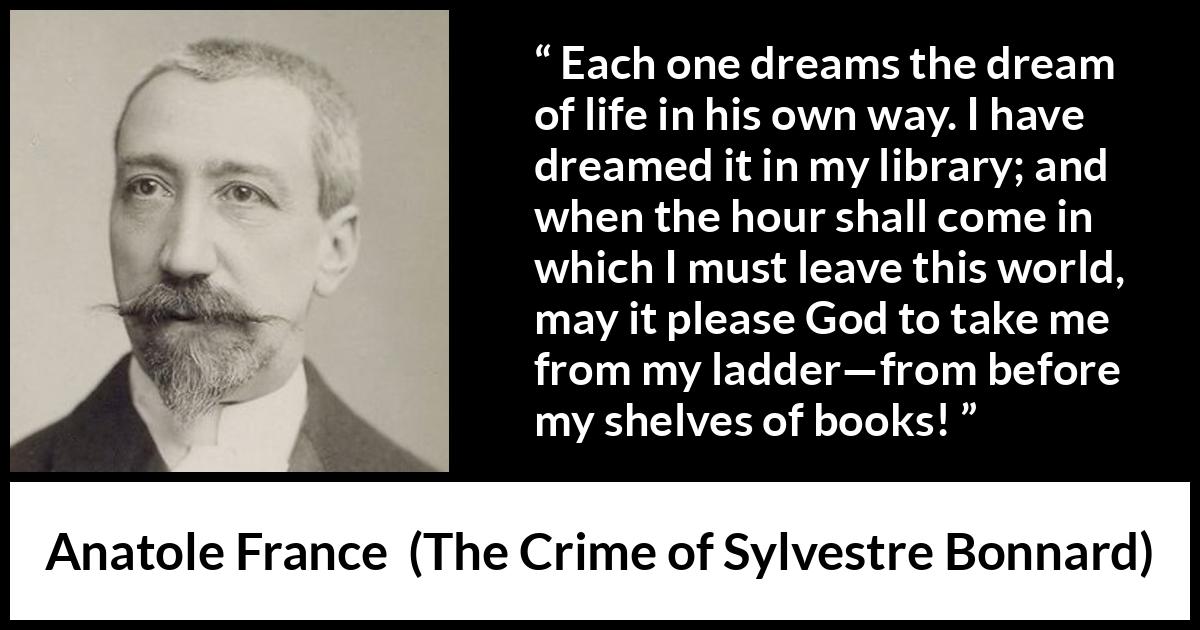 Copy this HTML code to share this image on your website:
Format
Landscape
Portrait
Square
" Each one dreams the dream of life in his own way. I have dreamed it in my library; and when the hour shall come in which I must leave this world, may it please God to take me from my ladder—from before my shelves of books! "

Anatole France
, The Crime of Sylvestre Bonnard
(1881)
.
copy citation
Meaning and analysis
More pictures