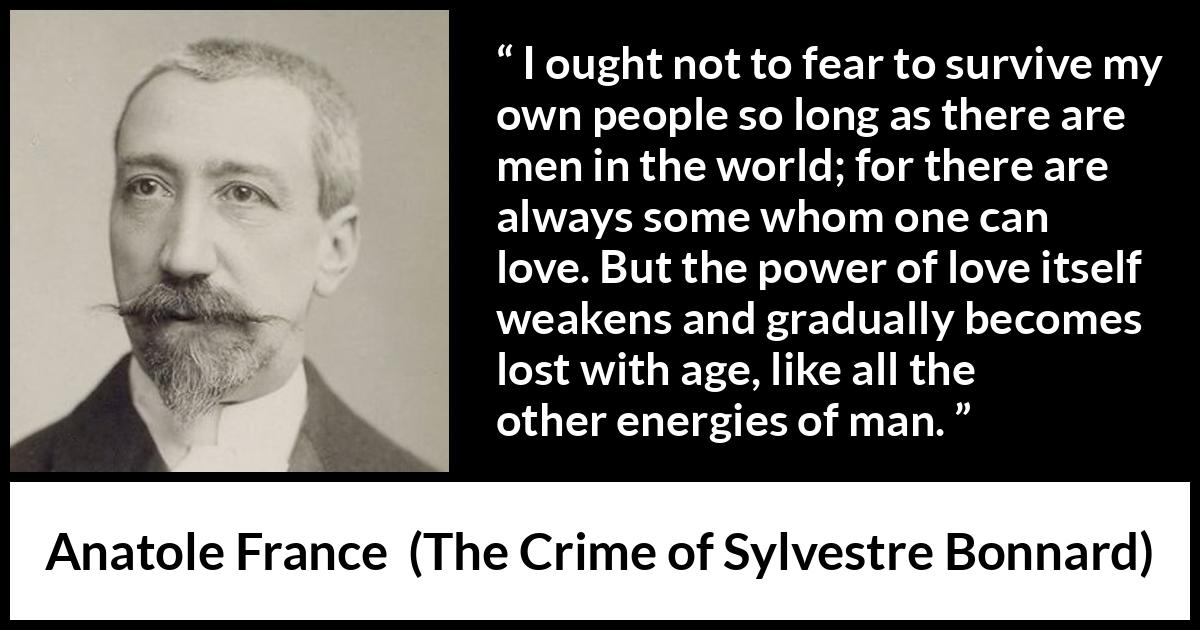 Copy this HTML code to share this image on your website:
Format
Landscape
Portrait
Square
" I ought not to fear to survive my own people so long as there are men in the world; for there are always some whom one can love. But the power of love itself weakens and gradually becomes lost with age, like all the other energies of man. "

Anatole France
, The Crime of Sylvestre Bonnard
(1881)
.
copy citation
Meaning and analysis