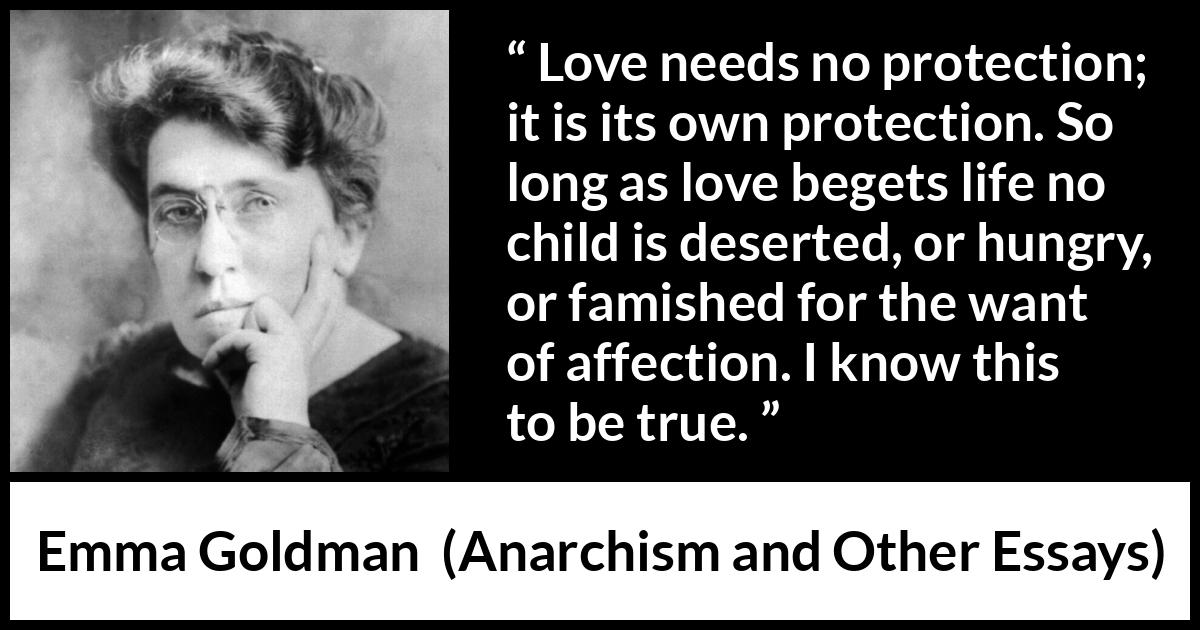 Copy this HTML code to share this image on your website:
Format
Landscape
Portrait
Square
" Love needs no protection; it is its own protection. So long as love begets life no child is deserted, or hungry, or famished for the want of affection. I know this to be true. "

Emma Goldman
, Anarchism and Other Essays
(1910)
.
copy citation
Meaning and analysis
More pictures