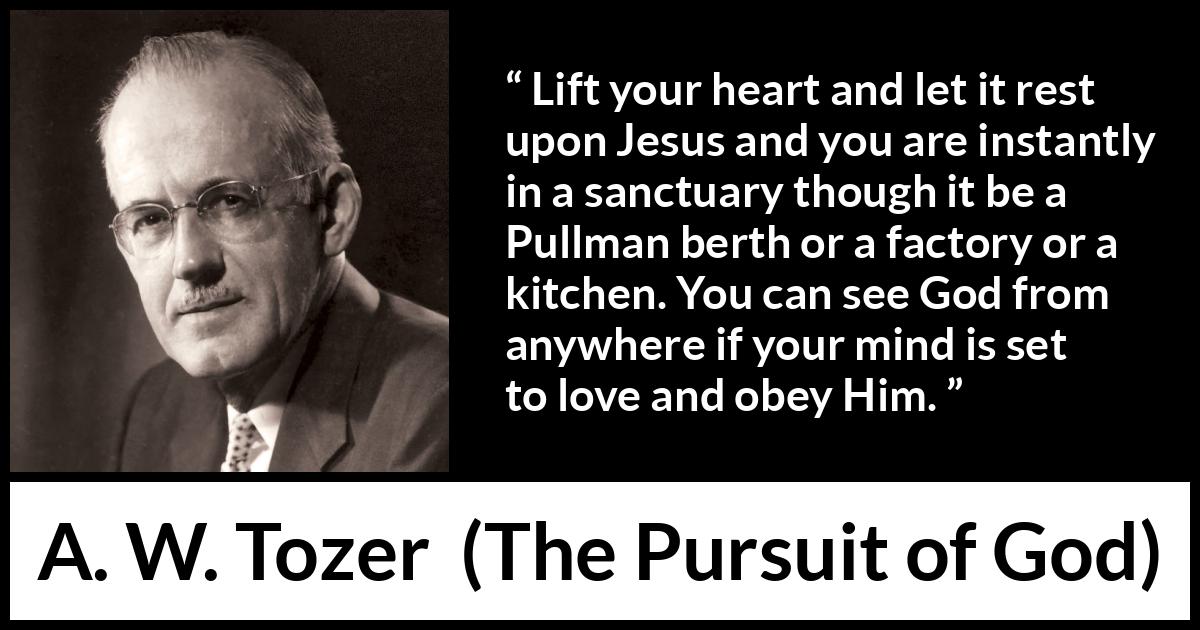 Copy this HTML code to share this image on your website:
Format
Landscape
Portrait
Square
" Lift your heart and let it rest upon Jesus and you are instantly in a sanctuary though it be a Pullman berth or a factory or a kitchen. You can see God from anywhere if your mind is set to love and obey Him. "

A. W. Tozer
, The Pursuit of God
(1948)
.
copy citation
Meaning and analysis
More pictures