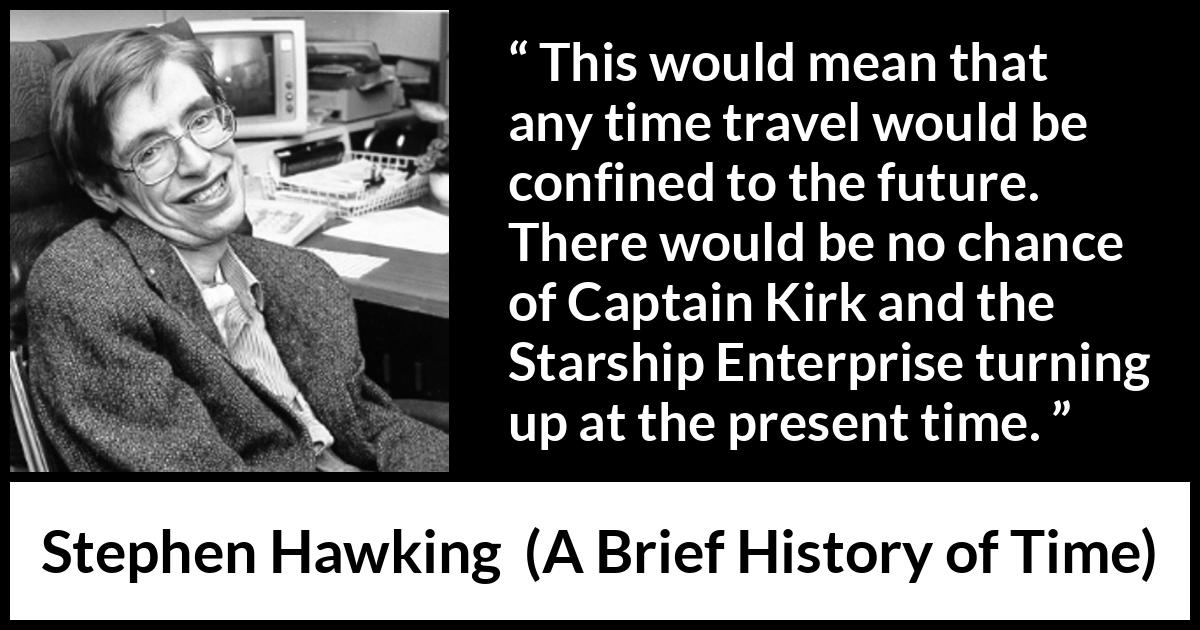 Copy this HTML code to share this image on your website:
Format
Landscape
Portrait
Square
" This would mean that any time travel would be confined to the future. There would be no chance of Captain Kirk and the Starship Enterprise turning up at the present time. "

Stephen Hawking
, A Brief History of Time
(1988)
.
copy citation
Meaning and analysis
More pictures