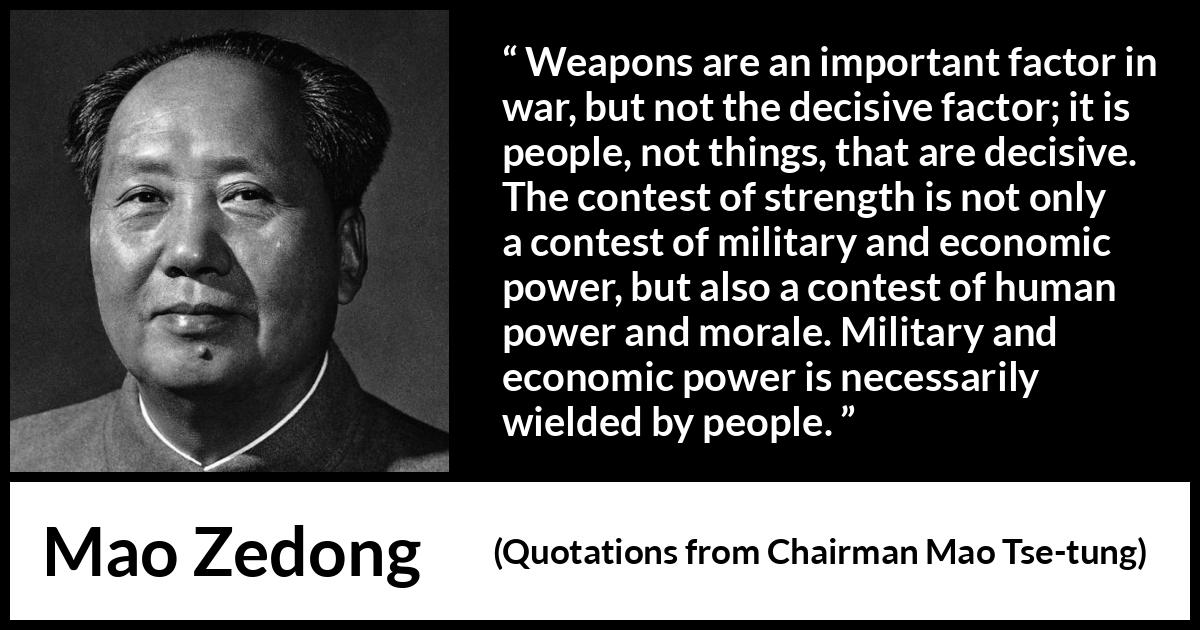 Copy this HTML code to share this image on your website:
Format
Landscape
Portrait
Square
" Weapons are an important factor in war, but not the decisive factor; it is people, not things, that are decisive. The contest of strength is not only a contest of military and economic power, but also a contest of human power and morale. Military and economic power is necessarily wielded by people. "

Mao Zedong
, Quotations from Chairman Mao Tse-tung
(1964)
.
copy citation
Translated by Foreign Language Press, Peking
Meaning and analysis