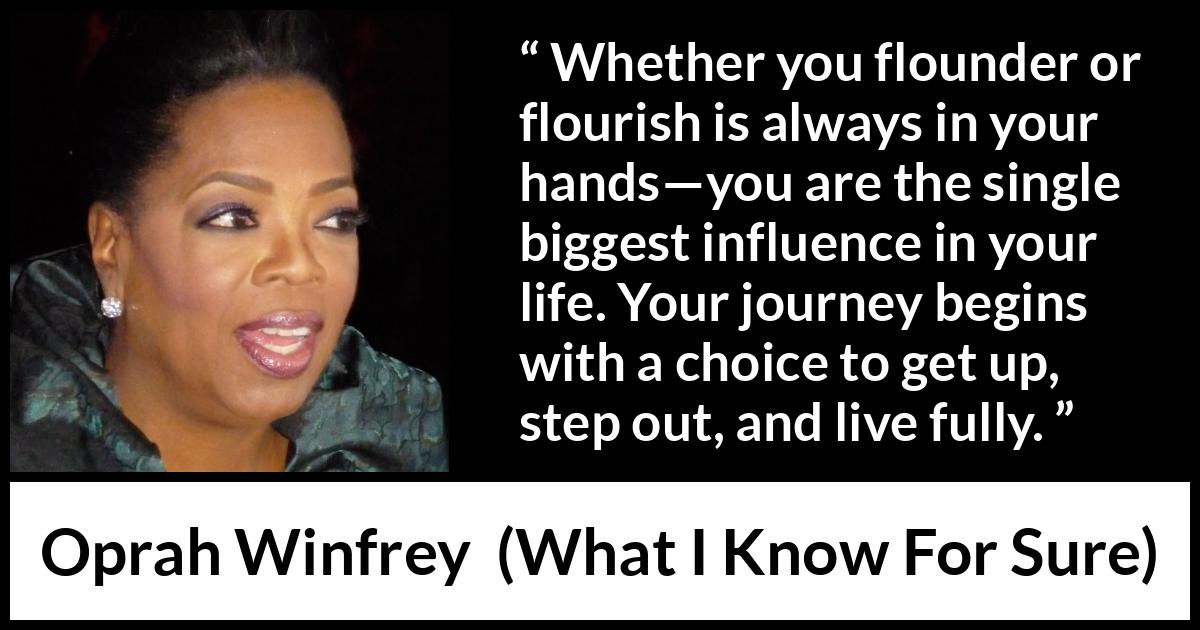 Copy this HTML code to share this image on your website:
Format
Landscape
Portrait
Square
" Whether you flounder or flourish is always in your hands—you are the single biggest influence in your life. Your journey begins with a choice to get up, step out, and live fully. "

Oprah Winfrey
, What I Know For Sure
(2014)
.
copy citation
Meaning and analysis
More pictures