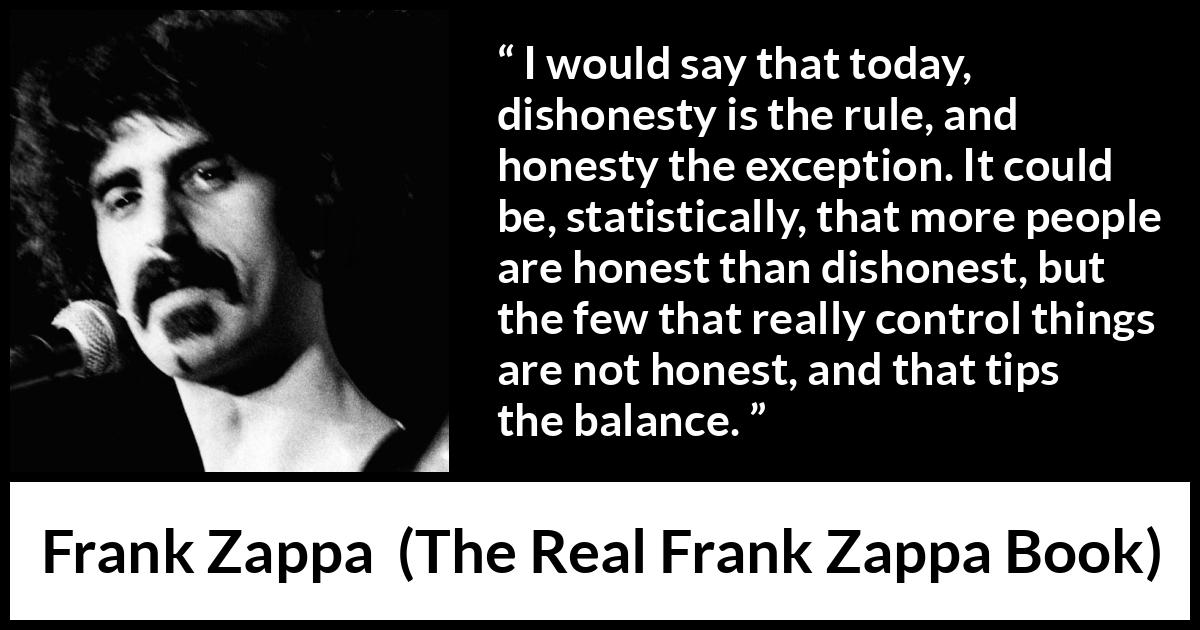 Copy this HTML code to share this image on your website:
Format
Landscape
Portrait
Square
" I would say that today, dishonesty is the rule, and honesty the exception. It could be, statistically, that more people are honest than dishonest, but the few that really control things are not honest, and that tips the balance. "

Frank Zappa
, The Real Frank Zappa Book
(1989)
.
copy citation
Meaning and analysis
More pictures