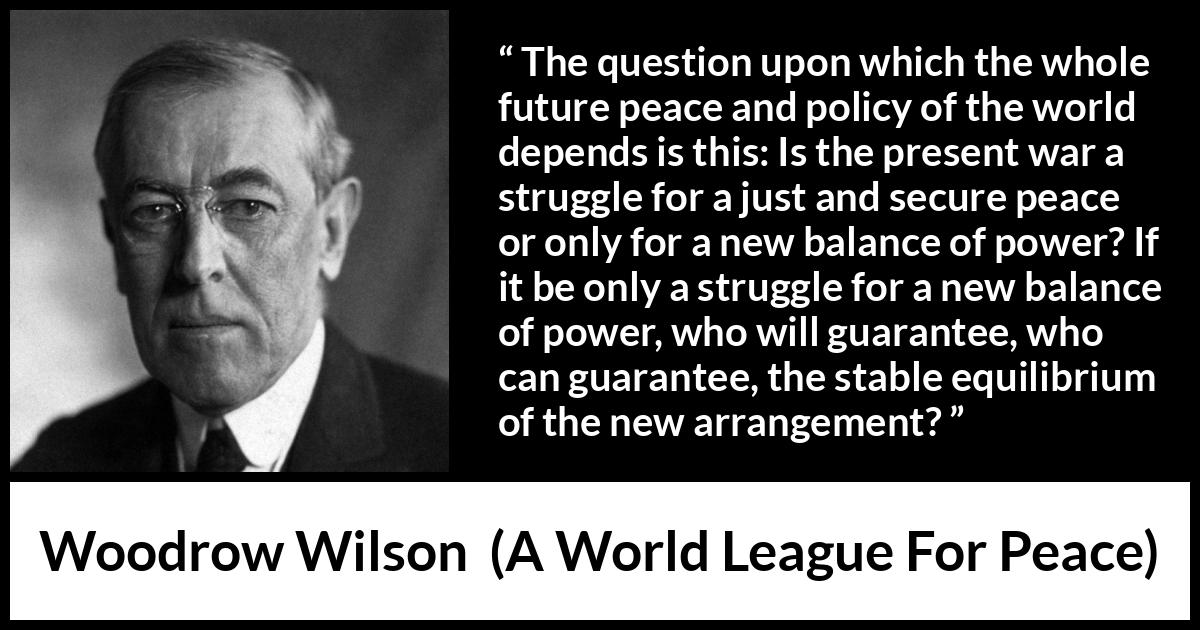 Copy this HTML code to share this image on your website:
Format
Landscape
Portrait
Square
" The question upon which the whole future peace and policy of the world depends is this: Is the present war a struggle for a just and secure peace or only for a new balance of power? If it be only a struggle for a new balance of power, who will guarantee, who can guarantee, the stable equilibrium of the new arrangement? "

Woodrow Wilson
, A World League For Peace
(22 January 1917)
.
copy citation
Meaning and analysis