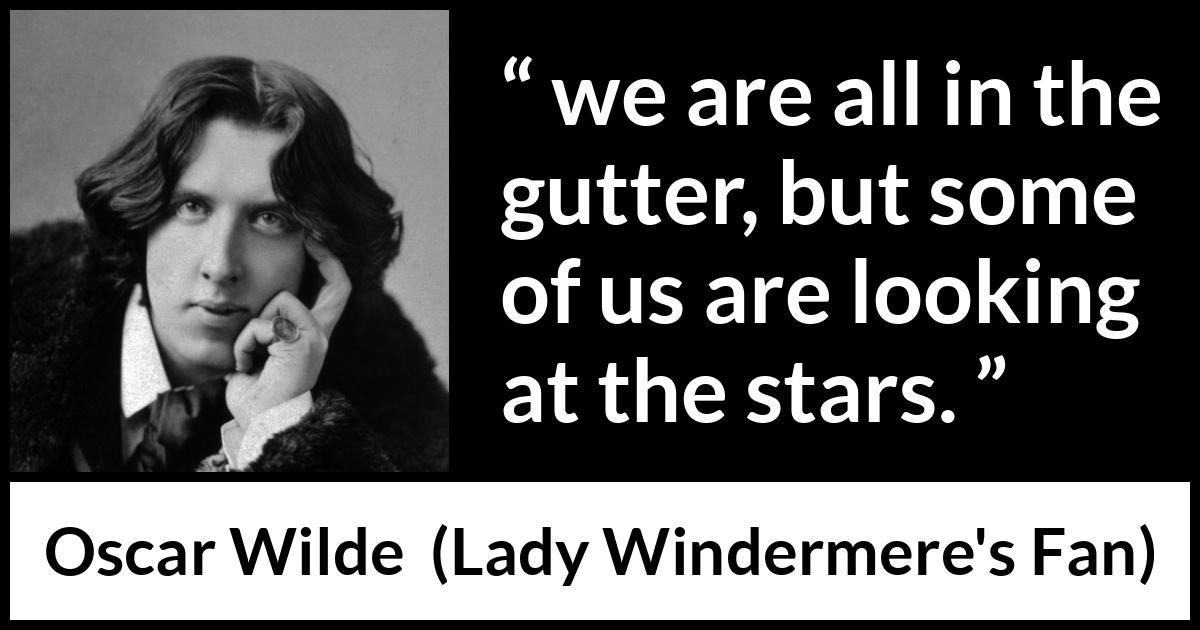 Copy this HTML code to share this image on your website:
Format
Landscape
Portrait
Square
" we are all in the gutter, but some of us are looking at the stars. "

Oscar Wilde
, Lady Windermere's Fan
(1893)
.
copy citation
Meaning and analysis
Kwize Master
During a conversation while playing cards with friends, Lord Darlington, who has been rejected by Lady Windermere, complains about his condition. He thus explains that men are very weak, but that some of them, by being attracted to women of such great value as Lady Windermere, are trying to elevate themselves a little.
More pictures