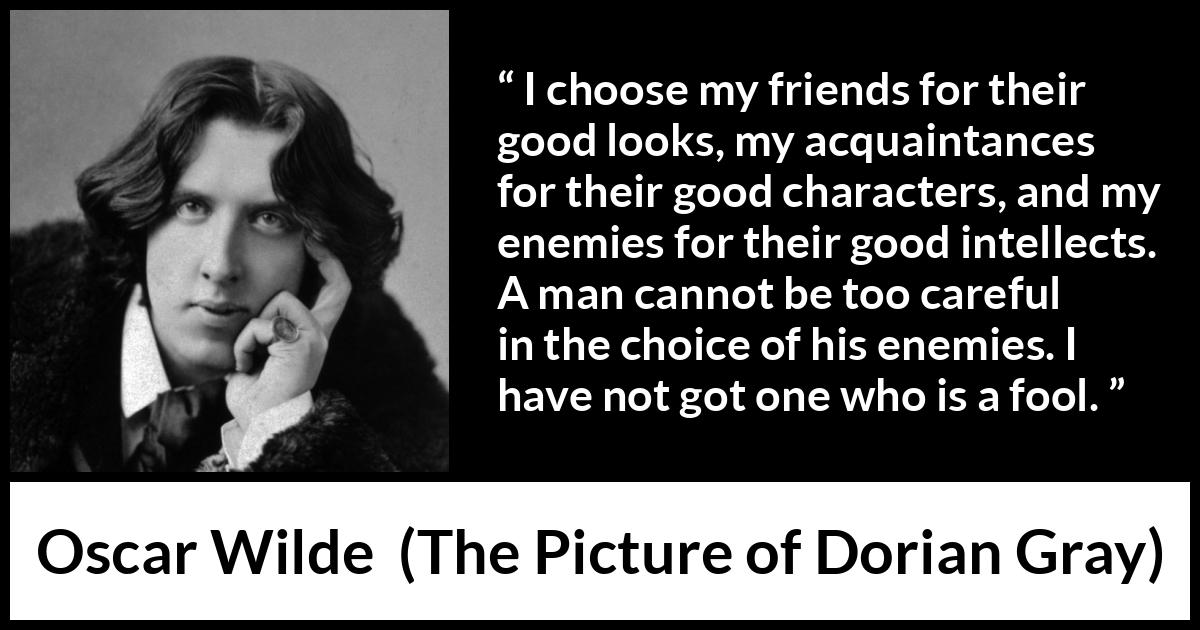 Copy this HTML code to share this image on your website:
Format
Landscape
Portrait
Square
" I choose my friends for their good looks, my acquaintances for their good characters, and my enemies for their good intellects. A man cannot be too careful in the choice of his enemies. I have not got one who is a fool. "

Oscar Wilde
, The Picture of Dorian Gray
(1890)
.
copy citation
Meaning and analysis