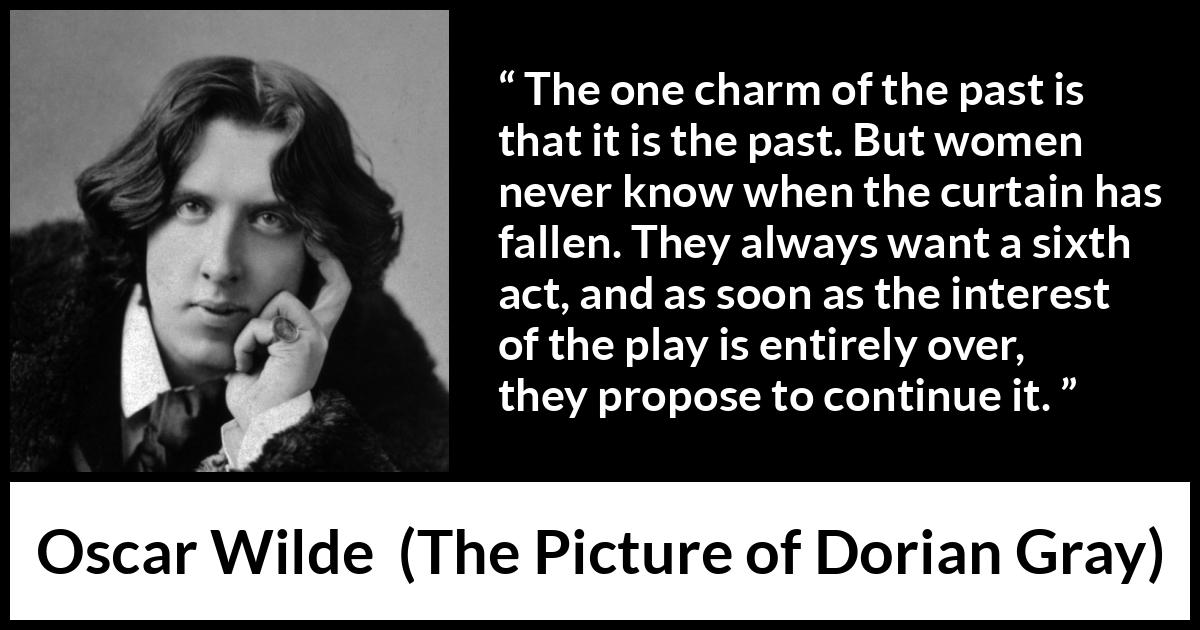 Copy this HTML code to share this image on your website:
Format
Landscape
Portrait
Square
" The one charm of the past is that it is the past. But women never know when the curtain has fallen. They always want a sixth act, and as soon as the interest of the play is entirely over, they propose to continue it. "

Oscar Wilde
, The Picture of Dorian Gray
(1890)
.
copy citation
Meaning and analysis