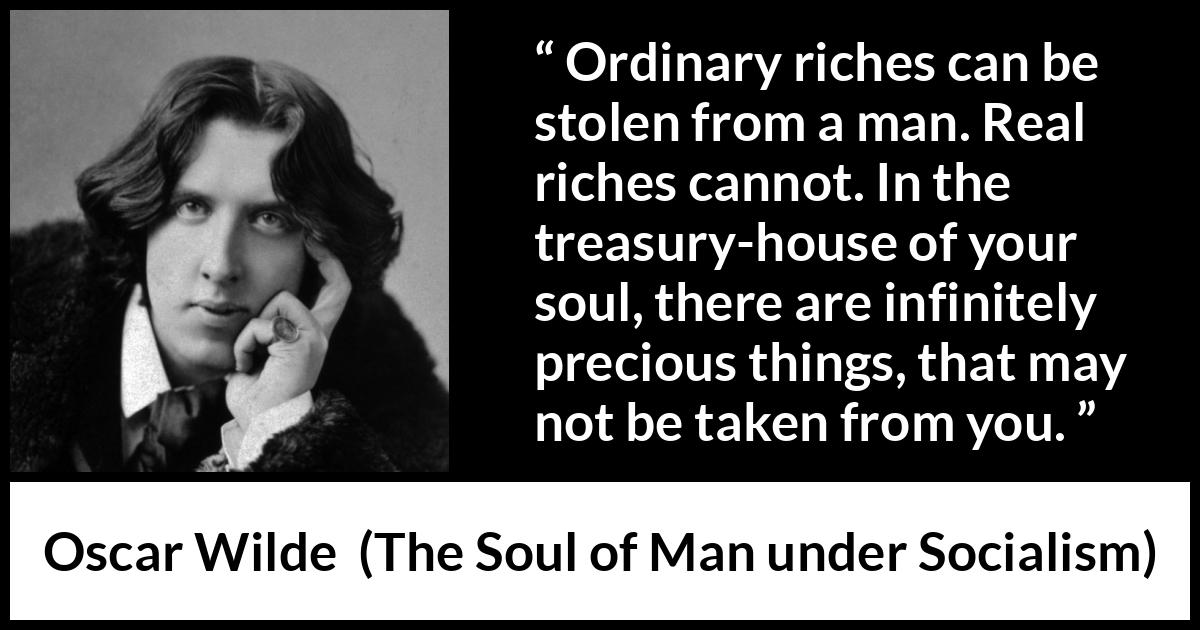 Copy this HTML code to share this image on your website:
Format
Landscape
Portrait
Square
" Ordinary riches can be stolen from a man. Real riches cannot. In the treasury-house of your soul, there are infinitely precious things, that may not be taken from you. "

Oscar Wilde
, The Soul of Man under Socialism
(1891)
.
copy citation
Meaning and analysis
More pictures