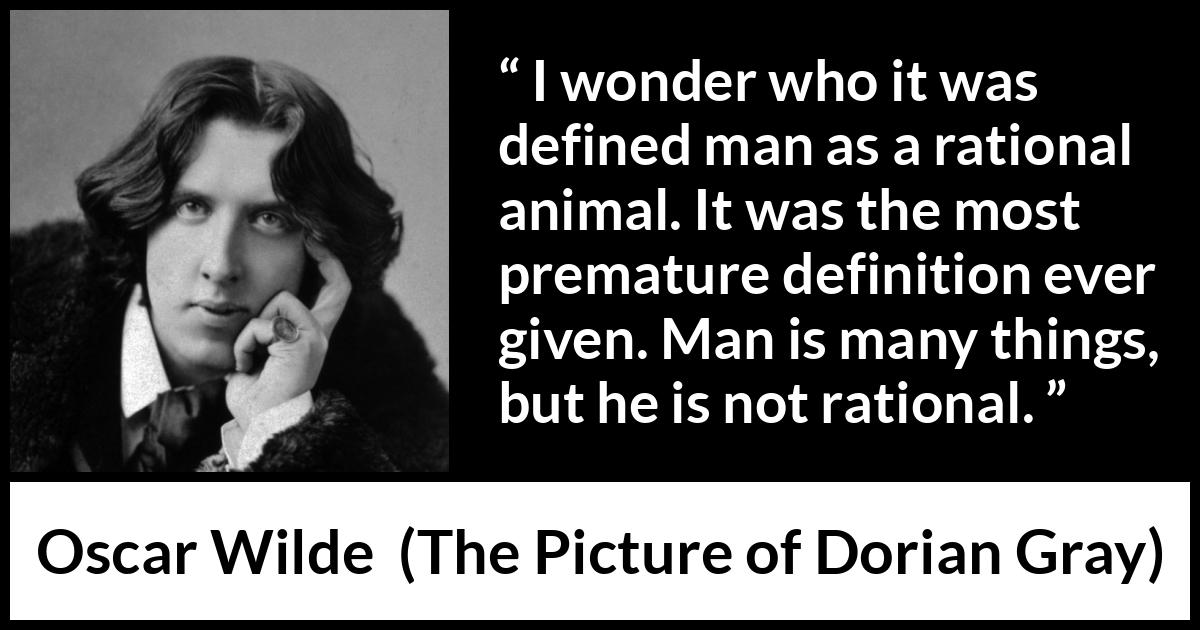 Copy this HTML code to share this image on your website:
Format
Landscape
Portrait
Square
" I wonder who it was defined man as a rational animal. It was the most premature definition ever given. Man is many things, but he is not rational. "

Oscar Wilde
, The Picture of Dorian Gray
(1890)
.
copy citation
Meaning and analysis
More pictures