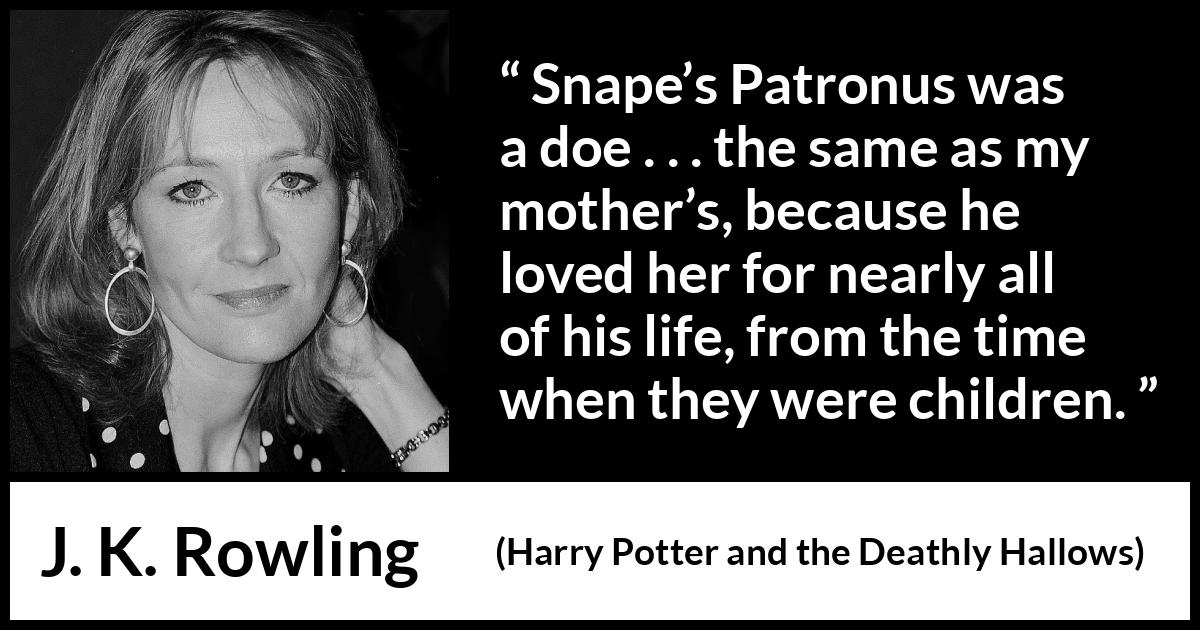 Copy this HTML code to share this image on your website:
Format
Landscape
Portrait
Square
" Snape's Patronus was a doe . . . the same as my moth­er's, because he loved her for nearly all of his life, from the time when they were children. "

J. K. Rowling
, Harry Potter and the Deathly Hallows
(2007)
.
copy citation
Meaning and analysis