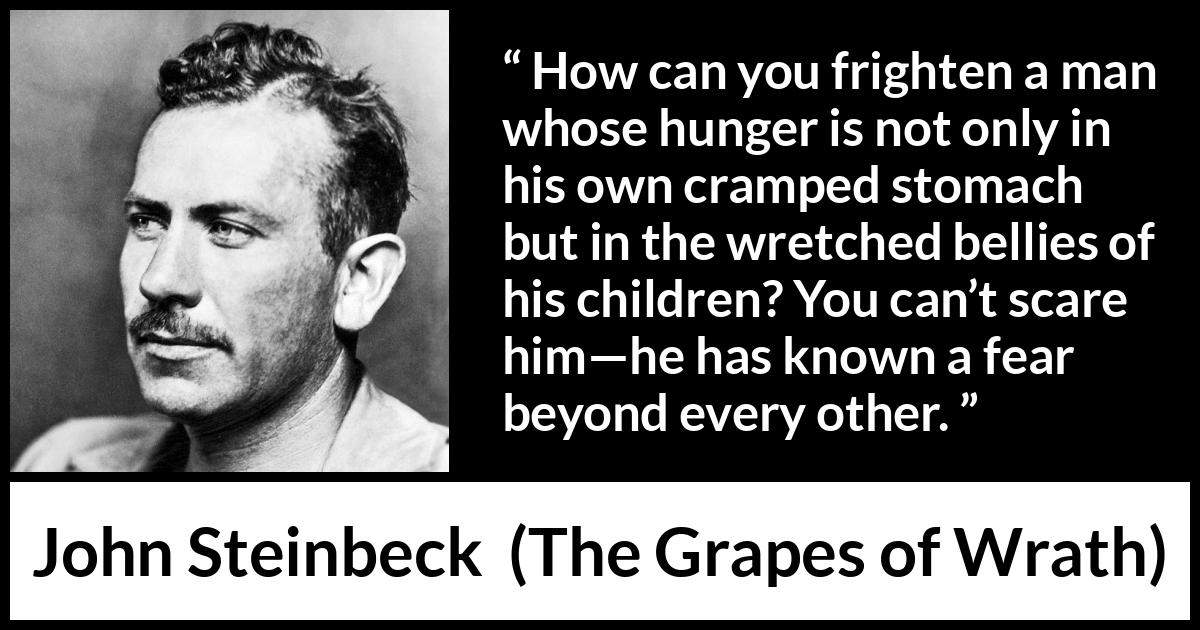 Copy this HTML code to share this image on your website:
Format
Landscape
Portrait
Square
" How can you frighten a man whose hunger is not only in his own cramped stomach but in the wretched bellies of his children? You can't scare him—he has known a fear beyond every other. "

John Steinbeck
, The Grapes of Wrath
(1939)
.
copy citation
Meaning and analysis
More pictures