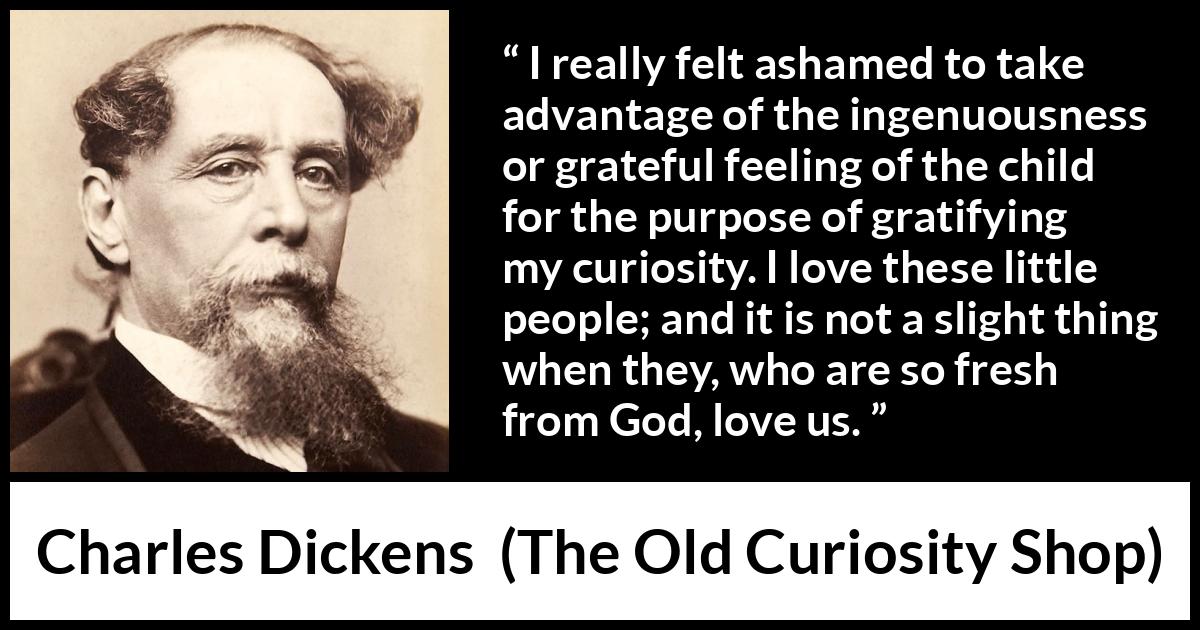 Copy this HTML code to share this image on your website:
Format
Landscape
Portrait
Square
" I really felt ashamed to take advantage of the ingenuousness or grateful feeling of the child for the purpose of gratifying my curiosity. I love these little people; and it is not a slight thing when they, who are so fresh from God, love us. "

Charles Dickens
, The Old Curiosity Shop
(1841)
.
copy citation
Meaning and analysis