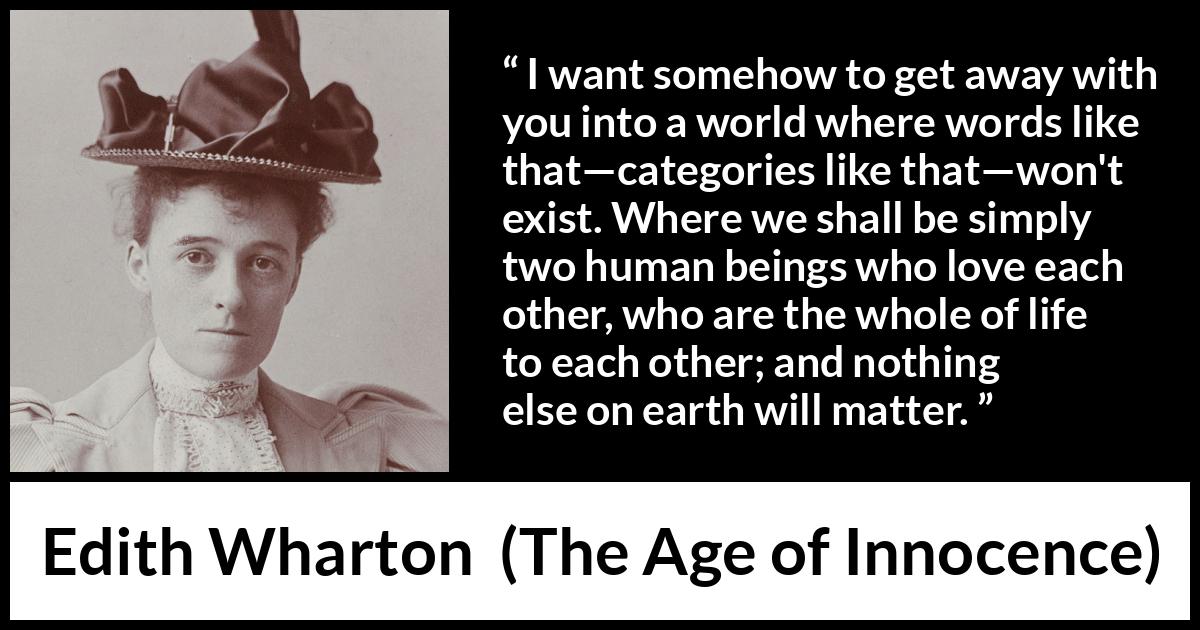 Copy this HTML code to share this image on your website:
Format
Landscape
Portrait
Square
" I want somehow to get away with you into a world where words like that—categories like that—won't exist. Where we shall be simply two human beings who love each other, who are the whole of life to each other; and nothing else on earth will matter. "

Edith Wharton
, The Age of Innocence
(1920)
.
copy citation
Meaning and analysis
More pictures