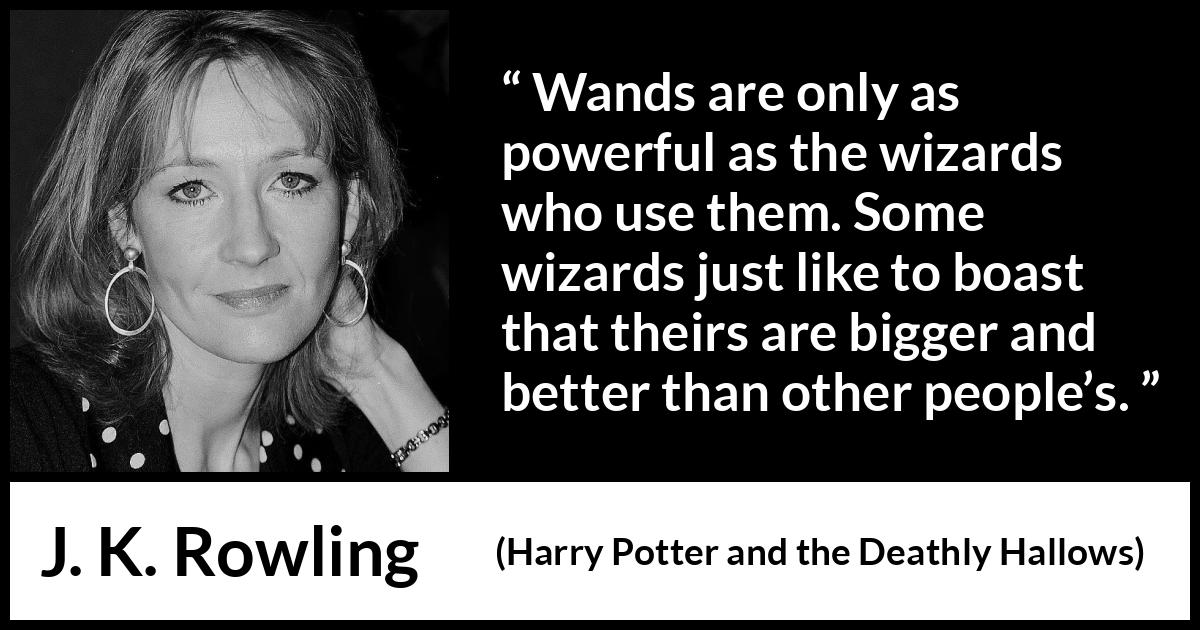 Copy this HTML code to share this image on your website:
Format
Landscape
Portrait
Square
" Wands are only as pow­erful as the wizards who use them. Some wizards just like to boast that theirs are bigger and better than other people's. "

J. K. Rowling
, Harry Potter and the Deathly Hallows
(2007)
.
copy citation
Meaning and analysis
More pictures