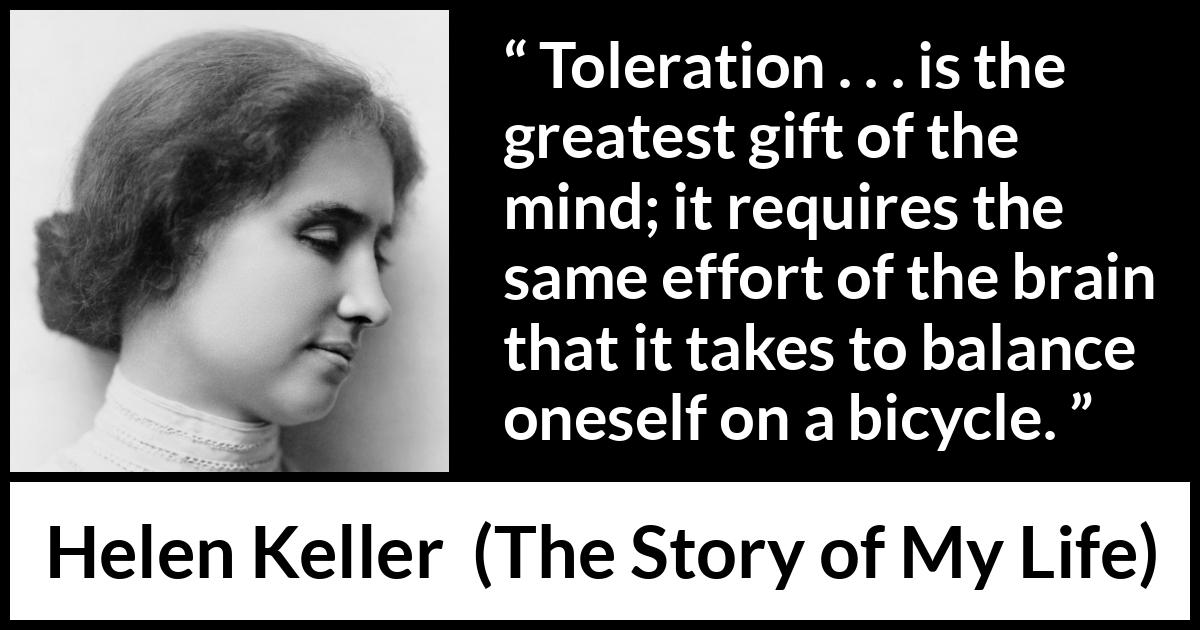 Copy this HTML code to share this image on your website:
Format
Landscape
Portrait
Square
" Toleration . . . is the greatest gift of the mind; it requires the same effort of the brain that it takes to balance oneself on a bicycle. "

Helen Keller
, The Story of My Life
(1903)
.
copy citation
Meaning and analysis
More pictures