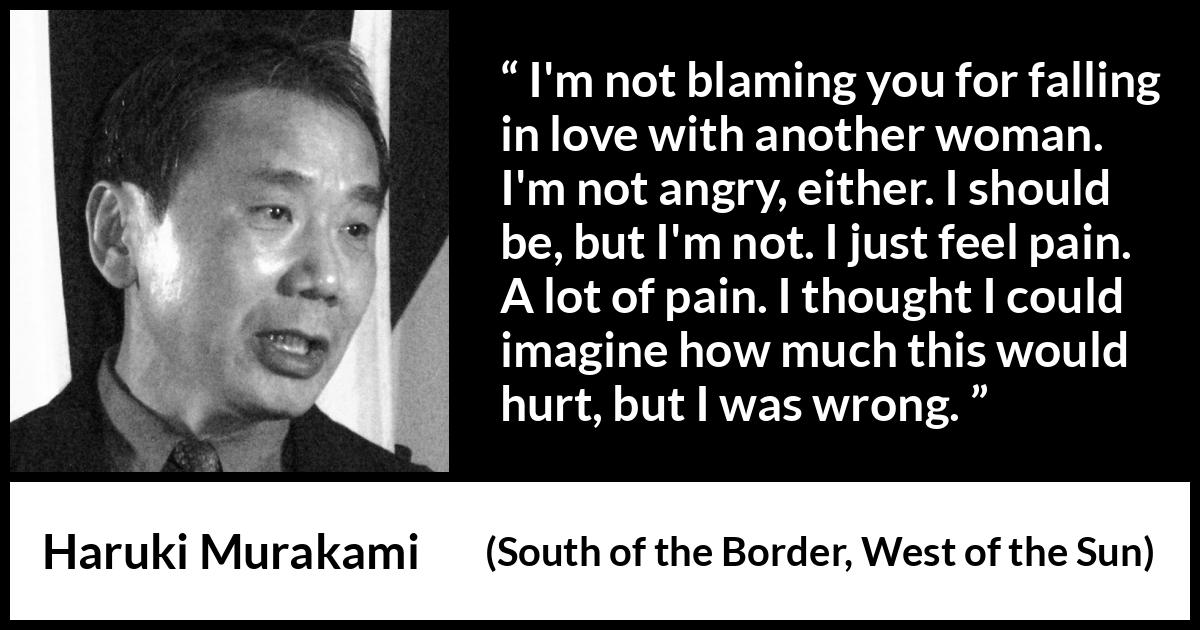 Copy this HTML code to share this image on your website:
Format
Landscape
Portrait
Square
" I'm not blaming you for falling in love with another woman. I'm not angry, either. I should be, but I'm not. I just feel pain. A lot of pain. I thought I could imagine how much this would hurt, but I was wrong. "

Haruki Murakami
, South of the Border, West of the Sun
(1992)
.
copy citation
Translated by Philip Gabriel
Meaning and analysis
More pictures