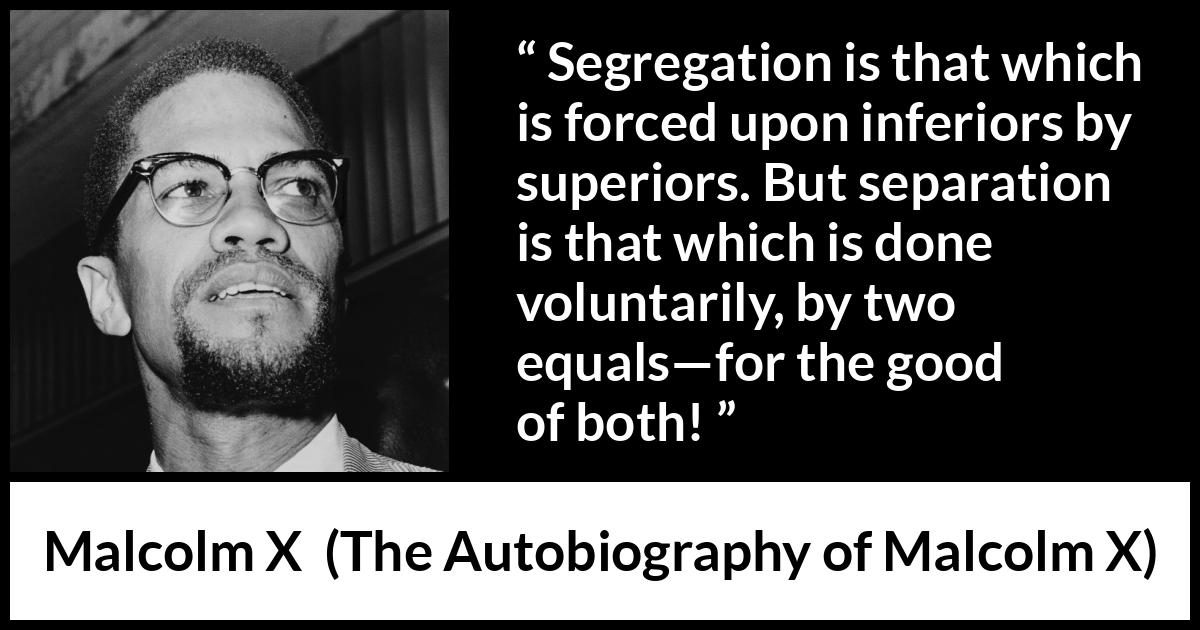 Copy this HTML code to share this image on your website:
Format
Landscape
Portrait
Square
" Segregation is that which is forced upon inferiors by superiors. But separation is that which is done voluntarily, by two equals—for the good of both! "

Malcolm X
, The Autobiography of Malcolm X
(1965)
.
copy citation
Meaning and analysis
More pictures